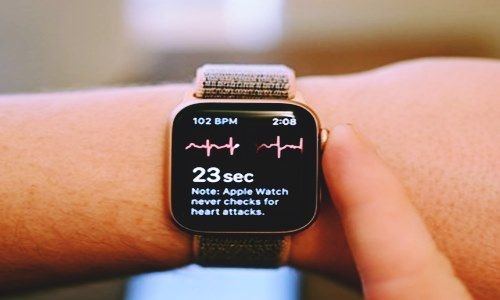 The move aims on offering senior citizens with health tracking ability through the company's Apple Watch.  

U.S. tech giant, Apple, Inc. is reportedly in talks with three private Medicare providers to find ways to subsidize its Apple Watch to make it more affordable for senior citizens. Apple wants the Watch to be used as a health tracker by senior citizens who are likely to be at health risk.

According to health experts, senior citizens are an ideal target customers for the Apple Watch, which now comes with cardiac arrhythmia monitoring as well as fall detection features. It also offers health insurers a new business model as seniors are at more risk, health wise.

For the record, about 19 million seniors are already enrolled in a Medicare Advantage plan, which are private health plans that attain government subsidy for providing services to senior citizens.

Reliable sources claim that the Medicare Advantage market will generate more than $350 billion in annual revenue by 2020, although the market is regulated to limit insurers' profits.

Speculating future growth in the sector, Apple is increasingly investing in research, such as its heart study with Stanford University and its collaboration with Zimmer Biomet to better recognize how patients can more quickly recover from hip and knee replacement procedures using the Apple Watch.

As per a statement, Tim Cook, CEO, Apple, said that health technology would be a major initiative for the company in the future. He said that the firm focuses on offering institutional knowledge to individuals to manage their health. Cook added that Apple's most important contribution has been in the healthcare sector.

Reportedly, Apple's latest Watch now comes with an electrocardiogram, which is designed to detect atrial fibrillation, a condition that impacts people over the age of 65 and puts them at a higher risk for stroke and other fatal health outcomes.

According to reliable reports, the upcoming Apple Watch is likely to arrive in September 2019 and would also feature in-built LTE cellular connectivity.