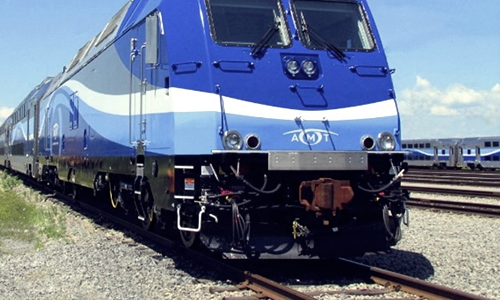 Multinational aerospace and transportation conglomerate, Bombardier Inc. and French rail transport firm, Alstom has recently announced plans to supply an additional 153 Azur metro car to Montreals transit agency, STM.

As per sources, the deal would be worth $448 million, bringing Bombardiers shares to add up to $281 million, while French rail giant Alstom's shares will attain $167 million. The agreement would also come as a hefty top-up to STM's original $1.2-billion order in 2010 for 52 trains, that aims at modernizing the city's electric metro fleet.

As per an official statement, Bombardier claims that most of the manufacturing for the 153 additional cars will take place at its Quebec facility, with 170 employees involved in the order.

Incidentally, the deal follows Bombardier's recent announcement of company-wide layoffs of 5,000 employees including 2,500 in Quebec and 500 in Ontario, a part of CEO Alain Bellemare's 5-year plan to limit costs, focus on business jets and rail, and to cut the company's net long-term liability of $9 billion.

According to Financial Post, Benoit Brossoit, Head of Bombardier Transportation's Americas region, the contract extension would prolong the jobs of 170 Bombardier employees allocated to the new order, and would include 70 workers at an Alstom plant between Montreal and Quebec.

Most of the manufacturing of the new Azur cars will be carried out at the company's Saint-Laurent facility located northeast of Quebec City, while Alstom will supply the chassis and engines as well as passenger information, train control and video surveillance systems, he said.

The deal mandates 60% of Canadian content and will draw on a network of several hundred suppliers across the province, claims Brossoit.

Pointing to strict local content rules in the Europe and U.S., Brossoit said that it to be more difficult and complex to justify activity being done in Canada and in Quebec as the demands are hard to meet.