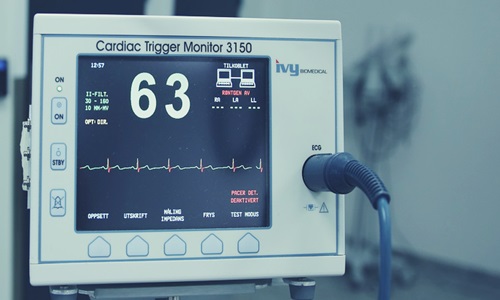 Global engineering and technology giant Emerson and HID Global®, a leading provider of trusted identity solutions, have recently announced that the companies have entered into a strategic partnership for enhancing monitoring capabilities which assist healthcare providers to ensure suitable temperature for medications, vaccines and other bio-specimens.

Apparently, for maintaining product integrity, a strict monitoring and control of temperature is required to ensure the safety and quality of life-saving medications, vaccines and other healthcare specimens. HID Global has informed that the solution would combine the expertise of Emerson in environmental monitoring and cold chain with the broad network of connected health systems and IoT enabled by HID Global's Bluvision™.

The company has claimed that this collaboration would enable the firms to provide first-of-its-kind monitoring solutions for customers in the healthcare industry.

Group president of cold chain for the Commercial and Residential Solutions business of Emerson, John Rhodes, said helping the company's customers to monitor and enhance health and safety is the foundation of its mission and business. The strategic collaboration with HID Global will allow Emerson to expand its leading connected and sensing technologies to assist healthcare providers in optimizing their operations and protecting life-saving treatments, Rhodes stated.

Rom Eizenberg, Bluvision's vice president, HID Global, mentioned that combining the environmental monitoring sensors of Emerson with HID's BLE network would deliver best-in-class offerings for helping healthcare providers monitor assets that are temperature sensitive, as a part of an IoT stack which can be easily integrated by healthcare institutions into existing workflows.

Eizenberg added that the quality of care, patient safety and pharmacy workflows could quickly be increased by hospitals along with more advanced capabilities such as building Health System Digital Twins to model, predict and extract additional efficiencies better.

Supposedly, the innovative solution offered by the partnership would combine audit trails, locations services, automated alerts and condition monitoring to deliver an advanced approach to use IoT technologies for medical-grade temperature monitoring.