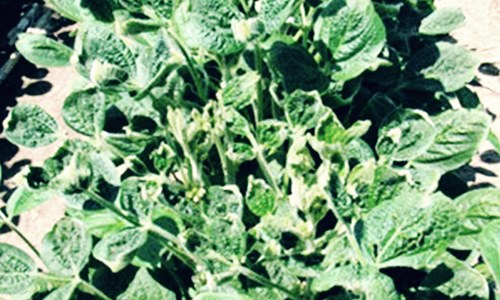 The United States' Environmental Protection Agency (EPA) has recently announced that it would allow farmers to use agrochemical giants BASF SE and Bayer AG's subsidiary Monsanto Co.'s controversial weed killer spray for an additional two years, under certain restrictions.

As per an official statement, EPA says that the herbicide, called dicamba, is a vital tool for controlling unwanted weeds in crop fields. However, it would prohibit applications of dicamba on soybeans for 45 days after planting and on cotton for 60 days after planting, to address possible concerns regarding surrounding plants and crops. The agency will also limit the times during which dicamba can be sprayed.

Incidentally, the approval comes after two years of complaints by some farmers who report the weed killer to drift away from where it was sprayed on cotton and soy crops that Monsanto engineered to resist.

According to agronomists and farmers, the chemical damaged millions of acres of nearby crops and plants, including fruit trees and flowers, eventually causing major agricultural loss. Moreover, in the summer of 2017, the damage was estimated at 4% of the total U.S. soybean plantings.

Reportedly, Bayer and BASF claim dicamba to be safe when used properly and attributed crop damage to user application error. Bayer, in a bid to avoid such error in the future, also said that it is currently planning to train farmers to use its weed killer in line with EPA's new restrictions.

Sources claim that farmers have reportedly been in anticipation of the EPA's ruling, amid uncertainty of whether to purchase dicamba-resistant crop seeds to plant in 2019. Some independent seed companies and weed experts have also called for the agency to pull the herbicide off the market or only allow its use for clearing weeds before crops are planted.

Commenting on the issue, Andrew Wheeler, EPA's Acting Administrator, said that by extending the registration for another two years, with important new label updates that introduce additional restrictions on the product, EPA will be providing certainty to all shareholders for the upcoming growing season.