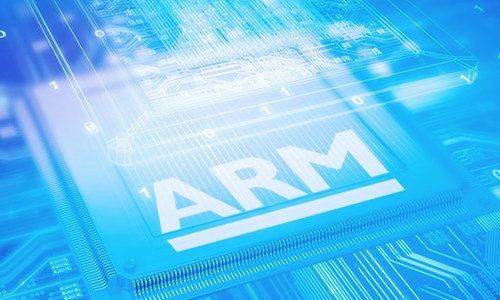 Rival semiconductor manufacturers Intel and ARM have reportedly joined hands to work together on the Internet of Things (IoT) and manage networks of connected devices jointly. As per trusted sources, the announcement comes ahead of ARM's annual technical conference to be held this week in Silicon Valley.

A unit of Japan's Softbank Corporation, ARM released a statement on Monday that it has signed a strategic deal with Intel to utilize its common standards for managing IoT devices, data, and connection. For the uninitiated, Intel and ARM have long since, competed vigorously in the segment of processors for smartphones, networks, and computers.

Adoption of Intel standards by ARM to securely manage connected networks is reportedly a major step forward that would drive the expansion of IoT devices across several business verticals. For the record, IoT involves connecting simple chips that detect pressure, temperature, motion, distance, and images that are, in turn, utilized in a wide range of electric appliances such as refrigerators, parking meters, and lights.

According to a press release issued by Intel, the conventional manual onboarding method for IoT devices has various challenges. The method takes 20 minutes and involves coordination among operational technology teams, IT network/security operations team, and installation technicians. Last October, Intel launched its Intel® Secure Device Onboard that enables a 'late binding' approach to provisioning and reduces the time of on-boarding, cite sources.

Senior Vice President at ARM and General Manager for its IoT Cloud Services division, Himagiri Mukkamala, was reportedly quoted stating that the company expects a drastic acceleration in terms of market growth as the volume of data that moves through managed devices would increase significantly.

Moreover, chip manufacturers are anticipated to ship about 100 billion ARM-based IoT devices in the upcoming four to five years which is equivalent to the overall chips shipped in the last 25 years, Mukkamala further added.