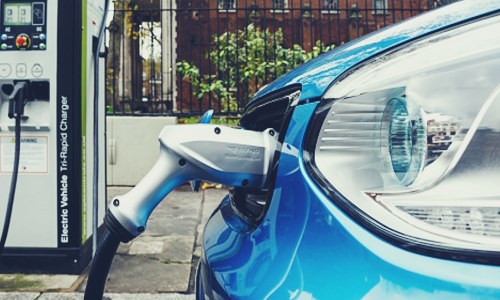 The company is hopeful of finalizing a project in collaboration with Uber which will be piloted in February 2019.

Mahindra & Mahindra, one of the most notable electric vehicle manufacturers in India, has been reported by a top company official to be discussing the supply to 20,000 electric vehicles to10 entities. The vehicles will include three wheelers as well as four wheelers.

Pawan Goenka, MD, Mahindra & Mahindra has been quoted to say that the company has signed a Memorandum of Understanding with Thane Municipal Corporation for the deal as well as had serious discussion with other cities to deploy a fleet of EVs. He added that the company is hopeful of finalizing a project in collaboration with Uber and a pilot project is being planned for later in February 2019. He also said that private operators in Delhi had been discussing the ramping up of their EV fleets by two thousand to three thousand cars within the next few months.

In spite of the high cost of deploying EVs, green mobility has drawn the interest of several municipal corporations. Private transport companies that have licence to operate in various cities are also reported to be acquiring zero emission vehicles.

Goenka has been reported to say that Mahindra & Mahindra is discussing with operators in Hyderabad, Chennai, Pune and Bengaluru to order electric three-wheelers. Each of these cities has the potential to order nearly 2,000-3,000 vehicles and therefore the company is increasing its three wheeler production capacity.

For the record, the company has an electric three-wheelers manufacturing plant that has a capacity of producing 1000 vehicles per month. But the production capacity is being constrained by the limitations of its supplier chain. Goenka has been reported to say that it will be 4 to 6 months before the plant can reach its maximum production capacity.

In November 2018, Mahindra & Mahindra had launched Treo and Treo Yaari, four variants of three-wheelers which are priced at approximately Rs 1.36 lakh. The various cities plan to add 40 to 50 electric vehicles in their fleet with possibilities for further expansion.