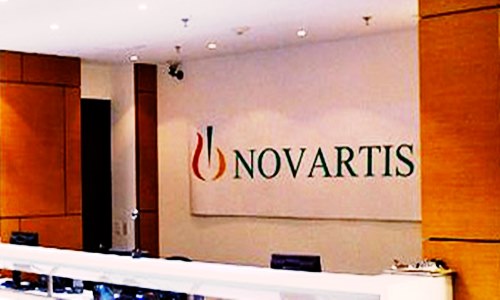 Swiss pharmaceutical conglomerate, Novartis AG has recently signed a clinical development contract with renowned drug maker, Pfizer Inc., to jointly develop combination therapies involving medicines used for treating nonalcoholic steatohepatitis (NASH).

Sources familiar with the matter state that the study would comprise combining tropifexor and one or more Pfizer compounds for the treatment of NASH, including a Diacylglycerol O-Acyltransferase 2 (DGAT2) Inhibitor, an Acetyl CoA-Carboxylase (ACC) Inhibitor and Ketohexokinase (KHK) Inhibitor.

NASH is closely associated with obesity and diabetes, and is emerging as a major global health concern, specifically among populations that consume fatty diets. In addition, the complex condition could lead to advanced cirrhosis and liver failure.

According to Reuters, Eric Hughes, Head of Novartis's Hepatology Development Program, said that studies have shown increased exercise and alteration in dietary patterns could be used as a first-line of defense against the disease but most patients do not heed to such advice offered by physicians. Hughes added that there are around 38 million people in the U.S. suffering from fatty liver and to treat all those people who are advanced in their disease requires therapy and pharmaceutical option is necessary.

Morris Birnbaum, Chief Scientific Officer, Pfizer Internal Medicine, was quoted saying that the companies, under the collaboration, will test Novartis's tropifexor in various blends with three experimental Pfizer medicines, with the idea of attacking different aspects of NASH.

Pfizer's drugs are aimed at steatosis, or fat accumulation in the liver, while Novartis's molecule fights inflammation and fibrotic scarring, Birnbaum added.

Commenting on the joint deal, Hughes said that it is too early to predict when the combination of Pfizer-Novartis treatments will be made available to NASH patients.

The deal demonstrates that there is still demand for innovation in the handling of chronic conditions that affect millions of people, as drug makers, including Pfizer and Novartis, increasingly direct their resources for treatments of rare diseases that can command extremely high prices.