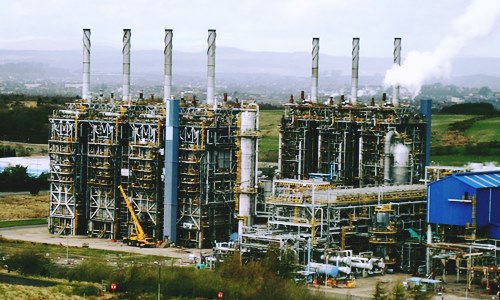 Saudi Arabia's oil and gas conglomerate, Saudi Aramco has reportedly signed an agreement to invest in the refinery-petrochemical project owned by China's Zhejiang Petrochemical, a move that comes in line with the company's strategy to expand its downstream operations globally.

Sources close to the deal state that the memorandum of understanding (MoU) between the Saudi Aramco and Zhejiang province would include plans to invest in a new refinery and collaborate in crude oil supply, trading and storage.

Reportedly, this would mark Saudi Aramco's third O&G project in China, as the company seeks to lock in long-term outlets for its crude oil, petrochemicals and produce fuel to meet the rising demand in Asia and to reduce the risk of a slowdown oil consumption.

Sources cite that Zhejiang Petrochemical, 51% of which is owned by textile giant Zhejiang Rongsheng Holding Group, is building a 400,000 bpd oil refinery and some associated petrochemical facilities, which are expected to start operations by the end of 2018.

According to Reuters, Abdulaziz al-Judaimi, Senior Vice President of Aramco's Downstream division said that the company has yet to decide the size of its stake in the Chinese project and still has to complete needed diligence.

The company expects to supply around 170,000 barrels per day of Saudi's crude oil to the refinery in Zhoushan, China when it commences operations. Moreover, the first crude oil shipment supplying the refinery is expected to arrive in late 2018 or early 2019, depending on the project's commencement, al-Judaimi said.

For the record, Saudi Aramco also owns a part of the Fujian Refining & Petrochemical Company (FREP) in the Fujian Province, China with Exxon Mobil Corp., and Sinopec, and plans to build a 300,000-barrel per day refinery with Chinas defense conglomerate, Norinco.

Sources suggest that the company is also in talks with China's O&G company, PetroChina Ltd. to invest in a refinery in Yunnan province.