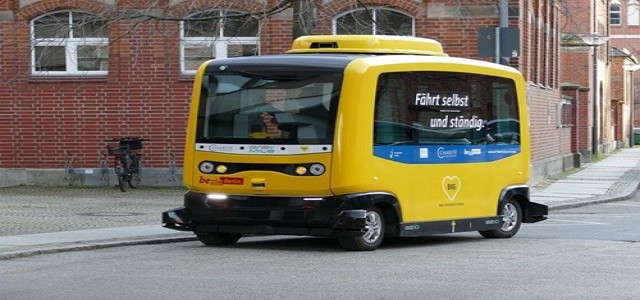 Raquel Urtasun, an AI pioneer and visionary, has recently launched Waabi, an autonomous vehicle startup, out of stealth to develop the next generation of autonomous driving technology. The company's innovative approaches will unleash the power of AI to ensure a safe self-driving experience in the real world.
In addition, the self-driving technology company has announced a Series A financing round worth $83.5 million led by the best-in-class investors across the logistics, technology, & Canadian innovation ecosystem. These investors include Sanja Fidler, Pieter Abbeel, Fei-Fei Li, Geoffrey Hinton and other AI luminaries, Aurora Innovation Inc., BDC Capital's Women in Technology (WIT) Venture Fund, OMERS Ventures, 8VC, Radical Ventures, and Uber, among others.
Since the 1st DARPA Grand Challenge in 2004, the industry for self-driving has made significant advancements over the years. However, the commercial deployment of the vehicles is still limited to the simple and small-sized operational domains. Waabi is planning to tackle such limitations and gain wide knowledge about the technology gathered in the past 2 decades.
The autonomous vehicle company's innovative, AI-1st approach developed by a team of leading technologists leverages probabilistic inference, deep learning, and complex optimization to develop software that is interpretable, end-to-end trainable, and capable of complex reasoning. This approach, in combination with a revolutionary closed-loop simulator with an unprecedented fidelity level, allows the testing at scale at both safety-critical edge cases and common driving scenarios. It also significantly lowers the need to drive the testing miles and results in an affordable and safe solution.
The team at Waabi, based out of California and Toronto, has been rapidly innovating in the global self-driving industry. This team is expected to initially focus on deploying its software across the logistics sector, specifically long-haul trucking, which is an industry where self-driving technology has been making a major impact due to high driver shortage & pervasive safety issues.
Toronto is likely to remain the critical hub of Waabi for testing & developing software and scaling the team.
Source credit:
https://www.globenewswire.com/news-release/2021/06/08/2243365/0/en/Waabi-launches-to-build-a-pathway-to-commercially-viable-scalable-autonomous-driving.html