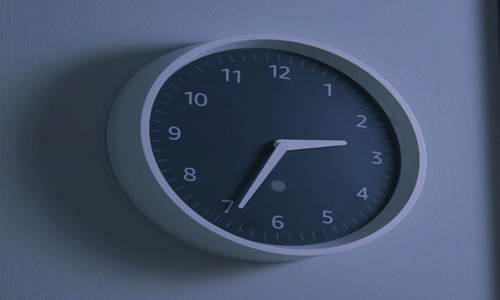 The Echo Wall Clock apparently displayed time but didn't show any timers from Alexa.
The U.S.-based multinational tech giant Amazon has reportedly halted the sale of the recently launched Echo Wall Clock. As per trusted sources, the smart clock has been taken off from its virtual shelves owing to connectivity issues faced by a few of its users. Reportedly, the Echo Wall Clock was one of the numerous new devices that were unveiled by Amazon at a massive Alexa event held in September last year. Sources familiar with the development say that the idea was that the customers would utilize a connected Alexa device to control the new Echo Wall Clock with their voice to set reminders and timers. According to a report published by
Engadget
, the Echo Wall clock doesn't include a speaker or microphone and is meant to work in conjunction with other Echo devices. Sources familiar with the matter claim that the device looks like any other wall clock on the surface. However, it has about 60 LEDs around the clock face to display any active timers initiated by the user. The company released a statement in which noted that it is aware of the fact that only a small number of customers have had issues with connectivity of the device. The statement further added that the company is working hard to resolve the connectivity issue and plans to make the smart clock available again in the upcoming weeks. As per a few reliable sources, the Echo Wall Clock displayed time but didn't show any timers from Alexa. The smart clock worked as it was supposed after it was installed with a new set of batteries and some troubleshooting. Priced at USD 30, the Echo Wall Clock is still listed on the official website of Amazon, but shows as 'currently unavailable'.