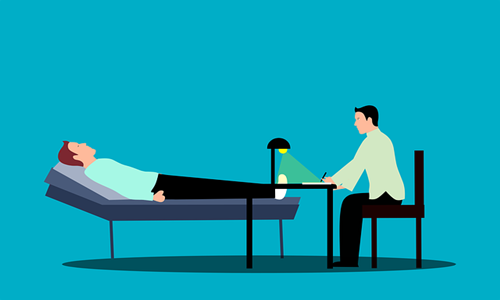 Biopharma firm Angion Biomedica Corp. has reportedly received approval from the U.S. FDA (Food and Drug Administration) for its IND (Investigational New Drug) application.
As per the application, the company intends to support the clinical development of ANG-3070 in IPF (idiopathic pulmonary fibrosis) patients. the company also received a clearance to commence a Phase 1b trial of ANG-3070 in IPF patients.
For those unversed, ANG-3070 is an oral tyrosine kinase inhibitor that targets PDGFRβ (platelet-derived growth factor receptor beta) and PDGFRα (platelet-derived growth factor receptor alpha), DDR1 and DDR2 (Discoidin Domain Receptors 1 and 2), and tyrosine kinase receptors connected to the development of fibrosis in the lungs and kidney.
The Phase 1b trial aims to initiate enrollment and data reportage this year. Eligible IPF patients comprise those having discontinued pirfenidone or nintedanib, those who are treatment naïve, and who refused treatment with pirfenidone or nintedanib.
Around 20 IPF patients will be admitted into a crossover trial with four arms providing dosage for ten days each. One arm is 300mg of ANG-3070 twice daily whereas the second arm is 500mg once daily in addition to placebo arms.
Patients will be admitted in two treatment periods of ten days with either placebo or ANG-3070 with a five-day washout period in between treatments.
The primary study endpoint is the frequency of adverse events that require emergency treatment. On the other hand, secondary endpoints comprise conventional pharmacokinetic analyses.
According to Dr. John Neylan, Executive Vice President and Chief Medical Officer at Angion, the approval of the IND application for ANG-3070 in IPF patients is a major achievement for the company.
Dr. Neylan added that the outcomes of this trial will help Angion in developing and implementing a Phase 2 study in IPF which is expected to commence by next year.
For the record, IPF is an aggressive type of fibrotic ling disorder with a median patient survival between two to three years.
Source credit: https://www.globenewswire.com/news-release/2022/05/16/2443404/0/en/Angion-Announces-Phase-1b-Trial-of-ANG-3070-in-Patients-with-Idiopathic-Pulmonary-Fibrosis.html