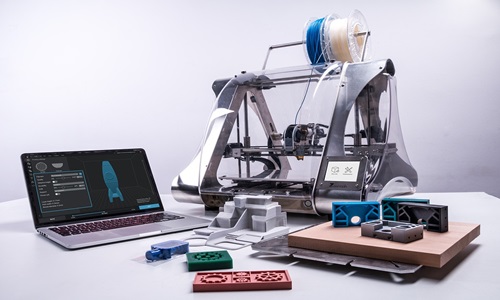 Effective April 1, 2019, François Minec (44) will be appointed chief commercial officer at BASF 3D Printing Solutions GmbH (B3DPS), a wholly owned subsidiary of
BASF New Business GmbH
(BNB). In his new role, he will be responsible for the commercial development of all four B3DPS business segments as an industry expert. Born in France, François has over 15 years' experience of business development in specialty plastics and chemicals. He previously founded the company Advanc3D Materials specialized in material solutions for Powder Bed Fusion. "With François Minec, we have gained a proven industry expert for this key role, François has extensive knowledge and experience in the dynamic market of industrial 3D printing. Together with him, I am pleased to continue our consistent growth trajectory", says Volker Hammes who is responsible for the business development of BASF 3D Printing Solutions.
About BASF 3D Printing Solutions
BASF 3D Printing Solutions GmbH, headquartered in Heidelberg, Germany, is a 100% subsidiary of BASF New Business GmbH. It focuses on establishing and expanding the business with materials, system solutions, components and services in the field of 3D printing. BASF 3D Printing Solutions works in startup-like structures to serve customers in the dynamic 3D printing market. It cooperates closely with the global research platforms and application technologies of various departments at BASF and with research institutes, universities, startups and industrial partners. Potential customers are primarily companies that intend to use 3D printing for industrial manufacturing. Typical industries include automotive, airspace and consumer goods.
About BASF
At
BASF
, we create chemistry for a sustainable future. We combine economic success with environmental protection and social responsibility. The approximately 122,000 employees in the BASF Group work on contributing to the success of our customers in nearly all sectors and almost every country in the world. Our portfolio comprises the segments Chemicals, Performance Products, Functional Materials & Solutions and Agricultural Solutions. BASF generated sales of around €63 billion in 2018. BASF shares are traded on the Frankfurt (BAS), London (BFA) and Zurich (BAS) stock exchanges.