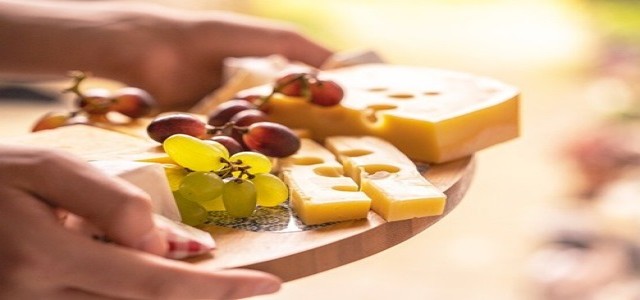 Bellwether Farms has reportedly launched a new product lineup of Fresh Sheep Cheese in five new variants, Original- a clean and bright flavor with some hint of lemon- along with Orange Marmalade, Sonoma Herbs, Moroccan Spice, and Strawberry Preserves.
These cheeses go along well with a variety of foods. They provide a seamless way to enhance the taste of a cheeseboard, snack, appetizer, or main dish. Also, it goes well as a toast or cracker spread, as a crumble on a salad, and as a smooth filling in homemade quiche or ravioli.
Bellwether Farms adds premium texture, taste, and nutritional value to their cheeses using whole sheep milk. This milk is obtained from a small network of locally-operated sheep dairies. These sheep are reared organically. They are allowed to access open spaces around the year, are raised without hormones, and are fed an all-organic diet of alfalfa & grass.
People prefer consuming dairy products made from sheep milk than the ones from cow milk as they are easily digestible and sheep's milk protein is 100% A2 type.
Liam Callahan, the owner of Bellwether Farms, has apparently stated that customers are fond of the company's sheep milk products. He further added that the launch of this new lineup is the company's response to consumers' demand for adding fresh sheep cheese to the company's portfolio. He is confident that with their conventional production methods and clean taste of sheep milk, Fresh Sheep Cheese will be popular among cheese connoisseurs.
The cheese logs will be available at grocery stores at USD 5.99 per 3 ounces of packaging.
For the record, Bellwether Farms is a family-owned, award-winning business founded in Sonoma County in 1986. The company produces dairy products using full-fat, whole sheep's milk and cow's milk, which are distributed in small batches across grocery stores in the United States.
Source Credits:
https://www.prnewswire.com/news-releases/bellwether-farms-introduces-new-line-of-fresh-sheep-cheese-logs-301309031.html