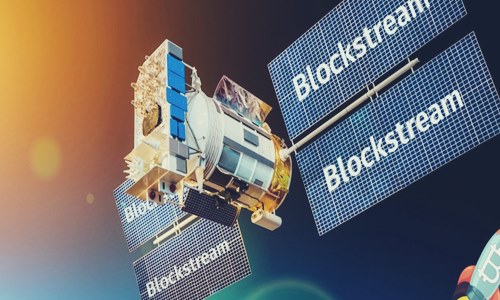 The product will allow developers to broadcast data through Blockstream's satellite network worldwide.
Canada's blockchain technology firm, Blockstream has reportedly launched the beta version of its Blockstream Satellite API (application programming interface) designed to help developers send data via the company's satellite network. Reportedly, the move follows the company's satellite service expansion in December 2018, when the firm started broadcasting Bitcoin's blockchain on a global scale. Sources close to the move state that the company's Bitcoin space initiative aimed to free Bitcoin's network from relying on land-based internet services and thus increase the network's robustness. Reports suggest that Blockstream's Satellite API will use its satellites for broadcasting encrypted messages, with users paying for the service via the Lightning testnet which offers free broadcasting service. Developers can send messages through a RESTful API while users will be able to submit messages via the Blockstream website. Reportedly, the company claims that developers need to utilize their own encryption, fragmentation and reassembly for larger messages for broadcasting larger bits of data. According to a press release by
Blockstream
, Satellite API would offer advanced privacy features which include encryption support that allows developers to develop an application by just using public key encryption and broadcast keys to a dedicated receiver. In addition, the product's out-of-band feature will allow users to send data from the internet, via a broadcast medium, improving the privacy attained by modern cryptographic techniques. Moreover, the lightning network will be used as a payment method which further offers an additional level of privacy by disconnecting the payment source from the destination. Reportedly, government organizations are adopting the technology for enhancing their operations. For instance, NASA (National Aeronautics and Space Administration) recently proposed a blockchain-based system for air traffic control, which would use an open-source permissioned blockchain to offer private, secure and anonymous communication with air traffic services.