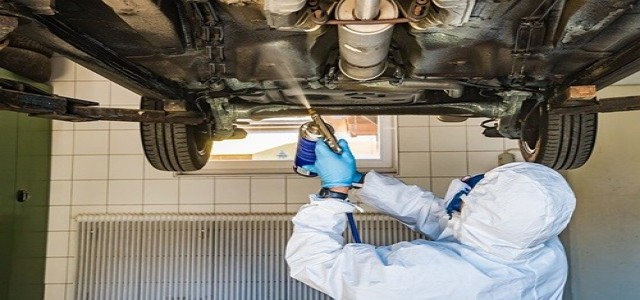 Aerospace company Boeing has reportedly lowered the production of its 787 Dreamliner planes after a new flaw was identified on some of the wide-body jets.
The company apparently said that it will deliver less than half of the produced yet undelivered planes.
Dave Calhoun, the Chief Executive Officer of Boeing, supposedly commented that the company will deliver a majority of the 100 Dreamliner planes currently available in its inventory.
Boeing ceased deliveries of the wide-body jets in May. This is the second time within a year that the company has had to stop production, as the Federal Aviation Administration (FAA) analyzed Boeing's method of aircraft evaluation.
In 2020, Boeing first revealed that some parts of the 787 Dreamliner like the fuselage were spaced incorrectly, thereby stopping deliveries for five months.
The FAA apparently stated that the new issue was primarily observed near the nose area of some 787 Dreamliners that were already manufactured but undelivered by the company.
Further delays in delivering the airplanes would financially strain Boeing, as most of the money is paid once the plane is delivered to the customer. The sales of wide-body aircraft and 787 Dreamliners were already low owing to the COVID-19 pandemic, as the demand for international travel plunged severely.
Just as Boeing was trying to regain stability post the pandemic and two dangerous crashes that led to the grounding of its marquee product 737 Max, this new spacing issue has destabilized its operations.
The company's shares plummeted more than 4% and ended Tuesday at USD 228.20. The shares of Spirit AeroSystems, Boeing's parts supplier, fell by over 3% to USD 44.31.
The agency supposedly stated that the issue was identified during the system-wide inspection of the shimming processes of Boeing 787, as required by the FAA. Despite the issue having no direct impact on flight safety, the airplane manufacturer has decided to fix these aircrafts before restarting the deliveries.
Source credits:
https://www.cnbc.com/2021/07/13/boeing-787-dreamliner-manufacturing-flaws.html