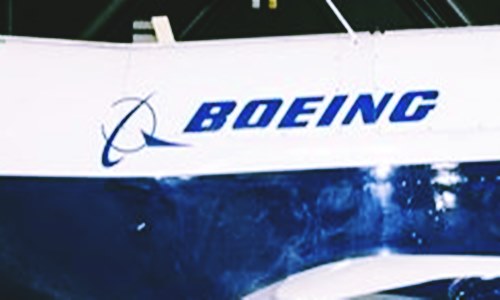 The Boeing Company, a renowned U.S-based multinational aircraft manufacturer, has reportedly announced that it has opened its first European aircraft parts manufacturing facility in Sheffield, England.

Reports cite, the company intends to manufacture components for the 767 and 737 passenger planes at the new Sheffield factory, with plans to manufacture thousands of aircraft parts every month that would then be shipped to USA for assembly.

According to a press release by Boeing, the Sheffield facility produces an array of 100 different actuation system components from raw materials that are sourced from the UK. The 6200-sq. meter factory, which in total employs around 52 individuals ranging from engineers to experienced mechanics as well as over 20 apprentices. The facility represents the company's investment of approximately £40 million in the English city's rapidly expanding Global Innovation Corridor.

The UK Secretary of State for Business, Energy and Industrial Strategy, Gregory Clark stated that Boeing's decision to choose South Yorkshire's heart as its first manufacturing base in Europe is a testament of the nation's capabilities in offering a strong talent pool and robust manufacturing supply chains – things that are extremely crucial for job creation and for value generation in local economies.

Senior Vice President of Manufacturing, Supply chain & Operations at Boeing, Jenette Ramos stated that Boeing appreciates all the community support it has been receiving for its new advanced manufacturing facility in Sheffield and added that this is a good example of how the company is engaging with global talent to bring greater value to its customers. Ramos further added that with the Sheffield facility the company is building upon its longstanding relationships as well as the area's manufacturing expertise to enhance its production system and fuel innovation in the sector.

The company reportedly released a statement saying that it would be partnering with around 13 UK-based raw material suppliers including Liberty Speciality Steels, Maher, and Aeromet International, for its expansion in the region.