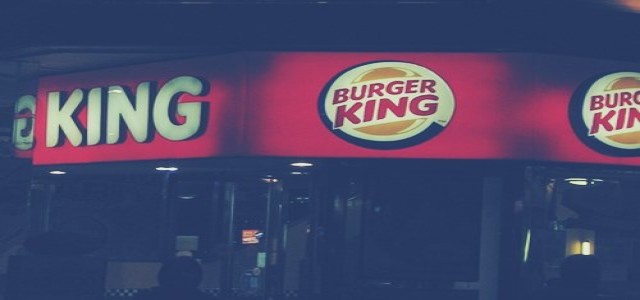 Burger King, an American hamburger fast-food restaurant chain, has reportedly unveiled its green packaging pilot program with an aim to curb environmental footprint and ensure a sustainable future. This new program will focus on discovering scalable solutions for 8 of its highly used, guest-facing items including napkins, drink lids, knives, spoons, and forks.
The fast food company is expected to test the guest packaging in 51 restaurants in Miami and utilize alternative materials, including cutlery made with cPLA, Frypods® made with clean unbleached virgin paperboard, and napkins made with 100% recycled fiber. In addition, it will be experimenting with the paper- & plant-based straws, as well as straw-less lids, in a bid to eliminate over 500 million single-use plastic straws on an annual basis.
The recent initiative will translate into the removal of 910 metric tons of GHG per year. Moreover, Burger King will be testing 2 new options for its Whopper® sandwich wraps, with a 13% and 34% reduction in paper content as compared to the previous wraps respectively. This will also result in the elimination of an additional 500-1,500 metric tons of paper waste in the U.S.
Following the implementation of the environment-friendly solutions in restaurants, Burger King will explore direct feedback on the performance of the packages from its guests. This will help the company get a step closer to the goal of advanced packaging sustainability by lowering the overall use of packaging.
In line with the sustainability target, the fast food chain will continue to form a global partnership with Loop to reduce the single-use packaging and include more target cities such as London and Paris. Furthermore, it also has entered a partnership deal with Kraft Heinz and The Coca-Cola Company to bring such initiatives to life. These companies will leverage the combined resources and sizes to deliver packaging expertise, insights, and resources on these pilot projects and help maximize the future potential of the nation.
Source credit:
https://www.businesswire.com/news/home/20210504005387/en/Burger-King%C2%AE-Rolls-Out-Green-Packaging-Pilot-Program