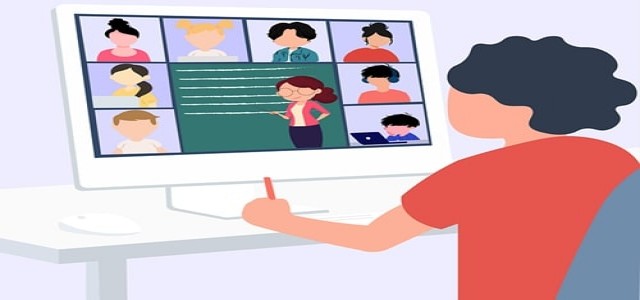 Radio Caca (RACA) has reportedly partnered with the Cambridge University Blockchain Society to develop an advanced education system in the United States of Mars (USM) Metaverse.
RACA will initiate an authorizing reform in education as well as educational equity. The RACA USM Metaverse comprises innumerable opportunities that can bring substantial changes in social networking, education, work opportunities, content among other opportunities.
The brand issuer of NFT and the USM believes that Metaverse technology will transform into a carrier that connects the real world and virtual worlds. The COVID-19 pandemic has made people prominently use online education to acquire academic and professional skills. The Metaverse + Education will now be the new platform of global digital innovation.
It is clear that online teaching has been the central point in the field of education. The education sector has suffered a heavy blow worldwide and the industry themes have been changing constantly since the start of the pandemic.
Officially, it is reported that nearly 1.6 billion students from over 192 countries i.e. 91% of the student population of the world have significantly suffered interference in their academic progress last year.
The Metaverse concept will stay popular and Internet tech companies like Microsoft, Google, Tencent, Facebook have expedited the development of Metaverse infrastructure this year.
By the end of last year, RACA and Cambridge University Blockchain Society spokesmen have jointly announced a Metaverse + Education system to commence the cyclic Internet education upgrades. Many people commented that it could have a significant impact on the industry with respect to the empowerment of education reform, applying the education-for-everyone initiatives, and promoting equity.
With RACA's continuous deployment of advanced technologies like Metaverse, NFT, Decentralized Finance (DeFi), public Layer 1 and Layer 2 blockchains, DAO along with cross-chain communication and connecting infrastructures, the RACA Metaverse Education World will be unveiling a series of programs like Smart Remote Curriculum, Education For All, Educational Equity, and Fair & Transparent Education.
Source credit:
https://www.globenewswire.com/news-release/2022/01/31/2375357/0/en/Cambridge-University-Blockchain-Society-Partners-with-Radio-Caca-RACA-to-Build-Metaverse-Education.html