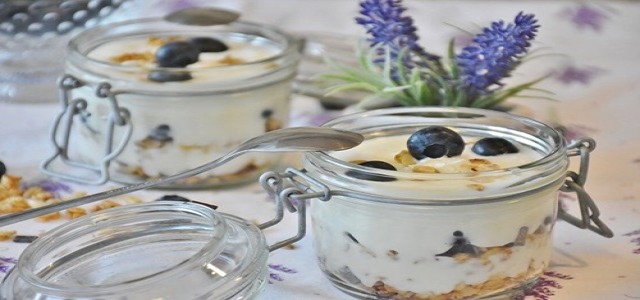 Chobani, an American food company, has reportedly introduced its groundbreaking Chobani® Zero Sugar* made with natural ingredients.
The food company has deployed several innovative approaches for the development of Zero Sugar*. Initially, the milk is filtered to lower the amount of naturally occurring sugar. Later, it deploys the cutting-edge natural fermentation methods to consume the remaining sugar by yogurt cultures and then adds non-GMO sweeteners such as allulose and monk fruits.
Chobani® Zero Sugar* has been emerged as the 1st nationally distributed product in the yogurt category with no sugar content in the U.S. The product consists of natural ingredients, zero sugar, and 60 calories (per 5.3 ounces). It will be made available at the grocery and retail stores nationwide. This lactose-free product also contains 6 live & active cultures such as probiotics and is an excellent source of protein, which will favorably cater to the need of health-conscious consumers.
The latest innovation of Chobani happened amid its considerable expansion in the yogurt category. Over the past 52 weeks, the sales of yogurts in the U.S. recorded a 2.2% hike, while the company's growth was 8.7% in Nielsen's US Food channels over the same period. Notably, Chobani® Zero Sugar* comprises 5.3-oz 4-packs in Mixed Berry and Vanilla; 32-oz multi-serve in Vanilla; and 5.3-oz single-serve cups in Blueberry, Mixed Berry, Vanilla, and Strawberry at the suggested retail prices of $4.49, $5.49, and $1.49 respectively.
In a separate agreement, Chobani collaborated with UNSTUCK™ to launch its Greek Yogurt Mango & Cream to help refugees find jobs. This collaboration will increase job opportunities by sourcing mangos from suppliers who are committed to hiring Venezuelan refugees.
Apart from Chobani® Zero Sugar*, the food company has introduced more offerings across the existing platforms, such as Chobani® Flip® Chewy Churro Limited Batch, Chobani® Oat Nog, and Chobani® Oat Coffee Creamer Peppermint Mocha Limited Batch.
Source credit:
https://www.prnewswire.com/news-releases/chobani-launches-zero-sugar-with-60-calories--only-natural-ingredients-301311356.html