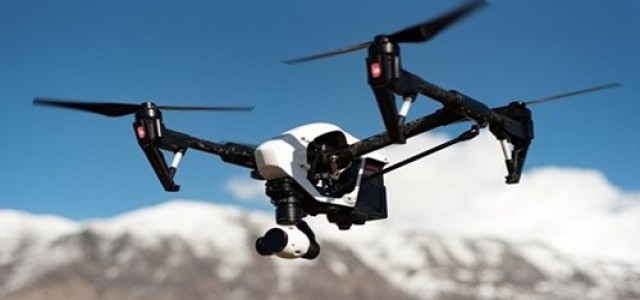 Constant Aviation LLC, one of the largest MRO (maintenance, repair, and overhaul) businesses in the United States, has reportedly extended its partnership with Robotic Skies Inc., a global drone maintenance service marketplace. The partnership has been renewed to support Commercial UAS (Unmanned Aircraft Systems), a next-generation aviation sector. This extension places Robotic Skies and Constant Aviation at the forefront of these rapidly emerging markets.
Kent Stauffer, Constant Aviation's Vice President of Quality, Safety, and Technical Programs stated that the company has been an authentic UAS service center since 2017 and takes pride in supporting the market for this upcoming technology through its collaboration with Robotic Skies.
Stauffer added that established MROs like Constant Aviation and newer drone service firms like Robotic Skies play an equally important role in the growth of the industry. The organization seeks to collaborate with its new partners to cater to these dynamic aviation sectors.
Constant Aviation is well-placed to back UAS with a wide-ranging of experience in aircraft and aviation systems. The company offers services to the commercial and business aviation sectors in the U.S. and foreign markets with expertise in paint, composite repair, FAA parts manufacturing authority, harness and wiring, fabrication, technical instruction, and Non-Destructive Testing (NDT) capabilities.
Additionally, Constant Aviation also has one of the largest AOG (aircraft-on-ground) mobile fleets in the nation that can repair drones from anywhere and has extensive abilities in other upcoming technologies like eVTOLs (electric vertical takeoff and landing craft).
David H. Davies, the CEO of Constant Aviation, stated that the company is dedicated to being at the forefront of upcoming technology areas like eVTOLs and UAS.
With network members like Constant Aviation, the field service programs of Robotic Skies are scalable, flexible, and can meet any regulatory requirements related to maintenance for complex commercial drone operations, like beyond-line-of-sight missions and autonomous package delivery.
For the record, Robotic Skies was founded in 2014 and has over 230 autonomously operated and owned FAA Part 145 repair stations across its network of 50 countries.
Source credits:
https://www.businesswire.com/news/home/20211013006047/en/Constant-Aviation-and-Robotic-Skies-Commit-to-Serving-the-Commercial-Drone-Market-Together