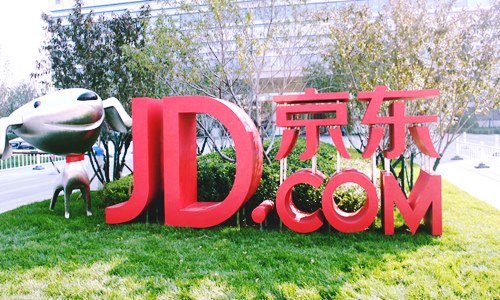 Chinese e-commerce giant Jingdong Group (JD.com) has reportedly announced the launch of its research lab for blockchain in collaboration with two technology institutes. As per trusted sources, the new lab would intend to examine the latest applications of blockchain technology and solve efficiency problems.

Reportedly, JD has teamed up with the Institute of Software at the Chinese Academy of Sciences (ISCAS) and the Ying Wu College of Computing at the New Jersey Institute of Technology (NJIT) to build a blockchain technology lab. According to a report published by Coin Insider, the new lab would include the President of JD.com Dr. Jian Pei, Vice Chief Engineer at ISCAS Dr. Zhenfeng Zhang, and NJIT Assistant Professor Dr. Qiang Tang.

With the new lab, JD aims to initiate long-term joint research effort in privacy protection, fundamental consensus protocols, and security in decentralized applications (DApps). Deputy Director of the Software Institute of the Chinese Academy of Sciences, Zhong Hua reported commented that the collaboration would promote industrial applications of blockchain technology and bring about blockchain innovation.

Controlling approximately 30% of the B2C online market in China with 314 million active users, JD has focused on implementation of new technologies in finance, delivery services, and e-commerce. The company launched its new Blockchain-as-a-Service (BaaS) platform dubbed as JD Blockchain Open Platform in August this year. Reportedly, the platform has been designed to assist commercial consumers to build, implement, and host blockchain solutions without the need to develop new technology from scratch.

JD also established the Smart City Research Institute last month at its headquarters in Nanjing to facilitate the development of smart city construction by utilizing blockchain technology, big data, and artificial intelligence, cite sources. The new institute aims to increase efficiency and lower costs and influence the entire East China region.