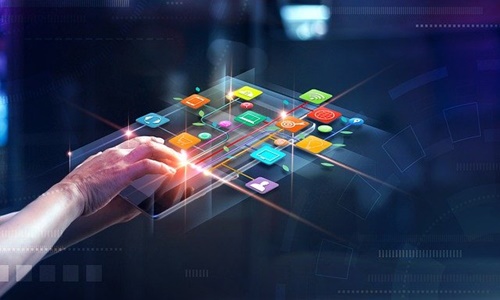 Business software company Epicor Software Corporation has reportedly received an award for the Warehouse category at Hong Kong's Motorola Solutions App Challenge.
The company exhibited its extensive industry expertise by developing an app for warehouse management that acknowledged usual warehouse operational issues like worker safety, enhancing work efficiency, performance, productivity, and effectiveness.
Epicor Asia's Regional Vice President Vincent Tang stated that almost 21,000 customers across the world rely on the company's expertise to offer a competitive edge to their businesses. Tang added that the award showcases a well-placed trust on the company.
According to Tang, the business landscape has significantly evolved due to rapid digitalization. The award will make Epicor a leading solutions provider in transforming the operations of manufacturing customers to realize greater productivity and efficiency
The entry on the Epicor Warehouse app uses the Motorola Solutions MOTOTRBO™ Ion Commercial Smart Radio and Kinetic manufacturing platform to solve key warehouse management problems including:
Lack of visibility, traceability, and quality control resulting in inaccurate build-up of obsolete inventory and stock levels
Redundancy in procedures caused by overwhelming paper-based or manual operations thereby wasting time, increasing labor costs, human errors, and data inaccuracy
Lack of visibility of fast-moving SKUs, current inventory, pending sales orders, expiring or expired SKUs, and required materials
Improper maintenance owing to poor enterprise and operational asset management
Using the innovative app, Epicor successfully exhibited increase in fulfillment speeds, improved yield protection and line-side uptime, reduction in inventory costs, and enabled for effective decision-making and management practices resulting into robust customer satisfaction.
For the record, Epicor offers enterprise solutions to hard-working businesses. The company has an extensive portfolio of customers ranging from building supply, automotive, manufacturing, distribution to retail industries.
Innovative sets of Epicor solutions are meticulously curated to fulfill customer needs and built to flexibly respond to their rapidly changing reality.
Source credit: