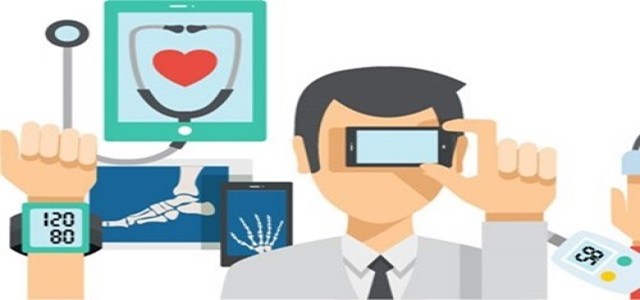 EUCARE, a Taiwan-based medical consultation service, has reportedly announced a strategic partnership with IntelliCentrics, an innovator of BioBytes™ Visitor, BioBytes™, Link & GO!, SEC³URE Ethos, and SEC³URE Passport.
The EUCARE- IntelliCentrics partnership will expand the technology platform of IntelliCentrics with the medical staff on the network of EUCARE offering 24/7 medical consultation and removing geographic access barriers to healthcare.
The medical staff network and services of EUCARE aim to eliminate physical hurdles of access to top-quality medical services. This is also in accordance with the international telemedicine policy of the Ministry of Health (MOH) of Taiwan.
Mike Sheehan, the Chief Executive Officer of IntelliCentrics stated that the partnership offers vacationers, business professionals as well as students access to the high-quality medical resources of Taiwan whilst traveling abroad. This is because Taiwan offers a world-class health system.
Alex Chuang, EUCARE's Chairman stated that the company's wide range of medical consultations include psychological, specialist, emergency, pharmaceutical and it offers patients abroad the same quality of care as they have at home, while including the data into one health record.
The collaboration will commence by offering services to Taiwanese in North America, the UK, and Mainland China to broaden the coverage to eventually provide access to the high-quality medical resources of the country to citizens around the globe.
For the record, EUCARE offers platforms for remote medical consultations that are innovative, optimal, and professional. The company aims at bringing advanced medical tech, information, and quality apps in Taiwan to the entire world through efforts and cooperation. The company specializes in the planning and development of remote medical treatment applications.
It unveiled the app EUCARE in 2019, which allowed the company to add several services like around-the-clock emergency treatment services, specialist consultation, group consultation, drug consultation, and psychological consultation to the app.
Meanwhile, the SEC³URE Ethos of IntelliCentrics is utilized by over 11,000 care locations around the world to ensure mutual trust between doctors, patients, healthcare companies as well as vendor representatives.
Source credits:
https://www.businesswire.com/news/home/20211107005078/en/IntelliCentrics-and-EUCARE-Announce-Strategic-Partnership-Supporting-Delivery-of-Taiwan%E2%80%99s-High-Quality-Integrated-Medical-Services-to-the-World