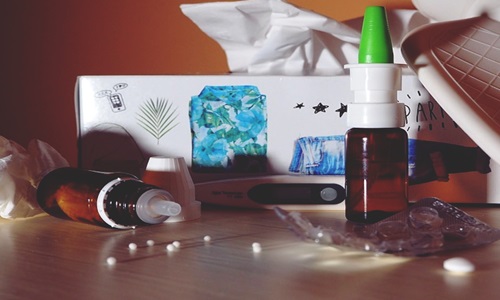 The Janssen Pharmaceutical Companies has recently confirmed that the Drug Safety and Risk Management Advisory Committee and Psychopharmacologic Drug Advisory Committee of the U.S. FDA have jointly voted that the benefit-risk profile of SPARAVATO
TM
(esketamine) nasal spray CIII is favorably supported by data for adults suffering from treatment-resistant depression. SPRAVATO
TM
is an investigational prescription treatment which is considered to act differently as compared to existing therapies approved for major depressive disorder (MDD),
Janssen Pharmaceuticals
has stated. The Johnson & Johnson subsidiary had earlier announced in September 2018 that it had submitted a New Drug Applications (NDA) for SPRAVATO
TM
to the FDA. According to the company, SPRAVATO
TM
would offer the first new mechanism of action for treating MDD in almost 30 years, if approved. Janssen informed that the FDA committees have based their recommendation on the efficacy and safety data from five Phase 3 studies conducted for patients with treatment-resistant depression, which consisted of one long-term safety study, one study for effect maintenance and three short-term studies. Apart from these, 19 Phase 1 studies and three Phase 2 studies in patients and healthy volunteers, under the SPRAVATO
TM
research program, provided supportive data for the treatment. Apparently, the long-term and short-term Phase 3 studies both showed that the combination of esketamine nasal spray and a new oral antidepressant was able to provide fast, clinically meaningful, sustained and statistically significant improvement of depressive symptoms among this hard-to-treat patient population. The company said the long-term safety study demonstrated that esketamine was usually tolerable, with no new safety signals during 52 weeks of dosing in comparison with 4-week short-term studies. Rate of discontinuation owing to adverse effects related to esketamine were low and happened mostly in the first weeks. FDA is known to consider the advice of the committee, although it is not bound by the committee's recommendations. Janssen mentioned in its statement that the Prescription Drug User Fee Act (PDUFA) date for SPRAVATO
TM
is 4 March 2019.