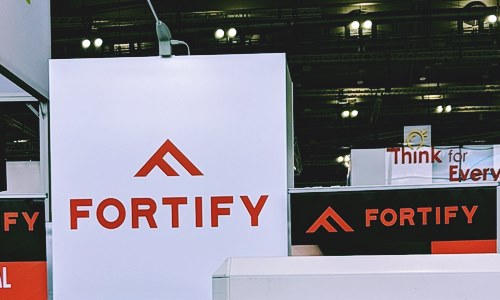 Fortify's investors fall along the likes of Neotribe Ventures, McCune Capital, Ocean Azul Partners, Mainspring Capital and Prelude Ventures.
Digital Composite Manufacturing (DCM) firm Fortify has reportedly raised $2.5 million in seed funding, which has been utilized by the company to expand its team and potentially create new partnership opportunities. Sources familiar with the matter stated that Fortify had also recently won at the Formnext 2018 startup challenge. The new funding has been provided by five strategic investors, the sources said, adding that later in the year Fortify would seek further $8 million for launching the beta testing phase of its additive manufacturing (AM) system. The investors of Fortify include Neotribe Ventures, McCune Capital, Ocean Azul Partners, Mainspring Capital and Prelude Ventures, claims a report by the
3D Printing Media Network
. For the record, Fortify is headquartered in Boston, MA, and was apparently established on the principle of building materials up right from the microarchitecture. Adding magnets to DLP 3D printing to align fiber reinforcements, the Fluxprint technology from Fortify has been developed to focus on composite materials. According to the sources, Fluxprint is the base for Fortify's DCM service, together with INFORM generative design software and Fortify materials. The company supposedly uses DCM for producing the strongest resin present in the marker by paring specialty additives and high-performance engineering resins. Presently, the DCM service by Fortify is demonstrated with fiberglass, carbon fiber and ceramic composite materials. The company has launched Fortify Fiber Platform after the seed funding, which is already backed by Royal DSM, inviting industrial partners to support the expansion of its range of high strength resins, the sources mentioned. Business Development VP at Fortify, Karlo Delos Reyes, stated that the company is able to give its customers flexibility and a broad palette of materials, without the restraints of a single set of proprietary resin, by embracing a mentality of open materials and open innovation. Josh Marting, Fortify CEO, believes the support from the company's partners and investors is an indication that the technology being developed by Fortify is able to meet significant needs present in the manufacturing industry.