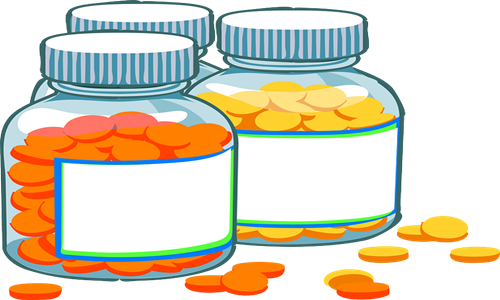 Foundation Medicine Inc. has reportedly announced its plans to collaborate with Arvinas Inc. to develop FoundationOne®Liquid CDx.
This will be used as a diagnostic along with the bavdegalutamide (ARV-110), Arvinas' investigational PROTAC® protein degrader focusing on the AR (androgen receptor).
The bavdegalutamide is developed for potentially treating men diagnosed with mCRPC (metastatic castration resistant prostate cancer) who went further with ongoing therapies.
For the unversed, Arvinas is a pioneering biotech company in the rapidly thriving vertical of targeted protein degradation. Its exclusive proteolysis-targeting chimeras or PROTAC® targeted protein degraders work by harnessing the natural protein disposal system of the body to degrade and eradicate disease-causing proteins effectively and selectively.
According to Arvinas' Chief Medical Officer Ron Peck, M.D., Foundation Medicine's extensive understanding of scalable solutions, cancer genomics, and regulatory expertise makes it an ideal collaborator for developing bavdegalutamide as a new prostate cancer treatment for men.
Foundation Medicine has an FDA- approved portfolio of comprehensive genomic profiling tests that offers physicians both tissue- and blood-based testing alternatives for identifying genomic modifications that steer personalized treatment decisions.
FoundationOne®Liquid CDx and FoundationOne®CDx act as companion diagnostics, enabling oncologists to recognize patients potentially eligible for FDA-sanctioned targeted therapies.
Sanket Agrawal, Chief Biopharma Business Officer at Foundation Medicine stated that the company is set to extend its collective comprehension of cancer biology by introducing its abilities to this emerging biotechnology sector.
Foundation Medicine is a critical collaborator for biopharma companies driving the convolution of cancer research and care. This recent alliance adds to its portfolio of over 65 global biotechnology and biopharma collaborations intended to rapidly provide cancer treatments to patients.
It is worth mentioning that Foundation Medicine collaborates with an extensive range of partners in the cancer community and tries to standardize scientific excellence, quality, and regulatory leadership.
The company's deeper comprehension of cancer biology enables physicians to make insightful treatment decisions.
Source Credit:
https://www.businesswire.com/news/home/20220605005082/en/Foundation-Medicine-Announces-Strategic-Collaboration-with-Arvinas