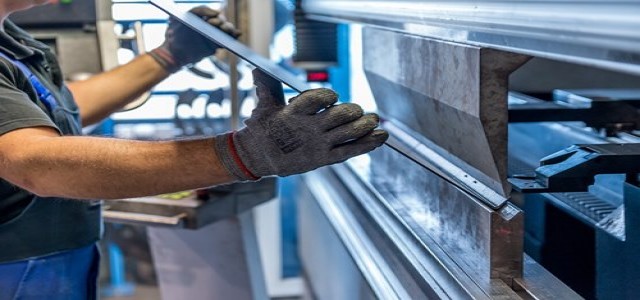 Fuze, a leading provider of cloud-based communications, has reportedly announced two new offerings to organize communications for facility floor employees, remote support experts, and manufacturing field technicians.
The Walkie-Talkie Mode of Fuze consolidates the ease as well as the familiarity of using voice with the asynchronous chat flexibility and immediacy, allowing users to send instant audio messages and play them automatically once received. This new capability creates an option of hands-free communication while working on a factory floor, in the field, or in transit.
Additionally, the solution offered by the company with the assisted reality wearable devices of RealWear offers workers instant hands-free access to calls, meetings, and messaging within a heads-up display.
Running on an Android mobile device, it uses a front-facing HD camera to share live video footage and captured photos with remote experts, to help diagnose and resolve tasks like equipment installation, maintenance, and inspection more effectively while on-site. Both solutions can be accessed using the Fuze mobile app.
The RealWear solution minimizes the necessity for experts to visit on-site locations, whereas the Walkie-Talkie Mode navigates efficiencies and improves the experience for optimum situational awareness by offering a hands-free option to communicate.
Moreover, both of Fuze's solutions are cost-effective as organizations no longer need to provide physical walkie-talkies to their employees or pay expert personnel to travel for help.
Eric Helton, the Senior Information Technology Infrastructure Manager of Galls cited that remote communication is critical for ensuring safety and driving the efficiencies of the manufacturing sector. He added that both of Fuze's offerings, the hands-free capabilities of RealWear and Walkie-Talkie Mode, will offer its employees seamless, simple, and safer options of communication, whilst supporting the transition to new hybrid workforce operation and using remote experts.
For the record, Fuze is a provider of global enterprise cloud communication. The company's unified contact center and communications platform allows a smooth transition between chatting, calling, meeting, and sharing powered by intelligent cloud architecture.
Source credits:
https://www.businesswire.com/news/home/20211027005231/en/Fuze-Expands-Manufacturing-Offerings-with-Walkie-Talkie-Mode-and-RealWear-Solution