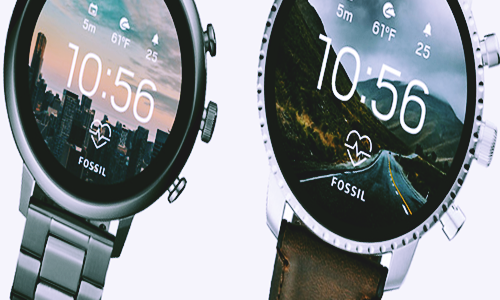 The move will enable the California-based tech giant to expand in the growing smartwatch and wearable tech market.
U.S. tech conglomerate, Google LLC, has recently agreed to invest $40 million to acquire renowned fashion and accessory group, Fossil Group's smartwatch technology. Confirming the move, the two firms said that Fossils R&D team working on the smartwatch segment, as per the deal, will join Google, which will own the intellectual property for Fossil smartwatches. Sources claim that the move will offer Google with a dedicated, hardware experienced team that will work internally on its WearOS software platform and potentially on new smartwatch designs. Furthermore, the move would give Google the ability to create its own smartwatch brand that rivals Fitbit, Apple and other brands in the wearable space, claim sources. According to
The Verge
, Stacey Burr, President of Product Management, WearOS by Google, said that wearables, designed to offer ease, wellness, personalization and utility, will improve users' lives by offering information and insights quickly. She said that the addition of Fossil Group's team and technology with Google will validate its commitment to the wearables industry by offering a diverse portfolio of smartwatches and supporting the growing need of on-the-go customers. Greg McKelvey, Chief Strategy & Digital Officer, Fossil Group, said that the company manufactures and develops technology that has the potential to improve its existing platform of smartwatches. He said that by collaborating with Google the company will continue to unlock growth in the wearable segment. For the record, Fossil entered the smartwatches segment in 2015 with a $260 million acquisition of consumer electronics firm, Misfit, established by former Apple CEO, John Sculley and former Microsoft researcher Sonny Vu. Reliable reports claim that global consignments of wearable devices is expected to hit 125.3 million units in 2018, up by 8.5% from 2017. Furthermore, the market will grow 11% through 2022 due to the growing popularity of smartwatches and other wearables in the emerging markets.