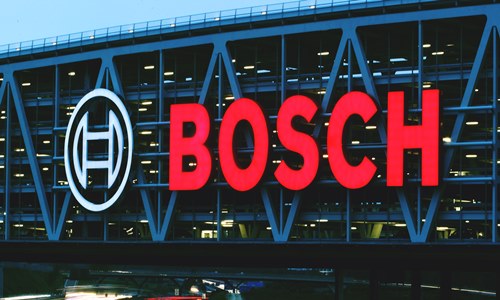 Reports have confirmed that Huawei Technologies Co., Ltd, a networking and telecommunications services and equipment provider, and engineering and electronics company Bosch recently unveiled a partnership aimed at developing internet of things (IoT) solutions in China. The announcement was made at the annual industry expo and forum, HUAWEI CONNECT 2018, which is hosted by Huawei.

The collaborative agreement would involve the two companies making Bosch's IoT Suite software available on Huawei Cloud in China for offering cloud-based IoT services, according to the statement released by them. These services will provide several functions required for connecting devices, users, and businesses.

CEO of Bosch Software Innovations, Dr. Stefan Ferber, said this partnership marks a significant step for Bosch in one of the most rapidly growing Asian IoT markets, with demand for IoT solutions rising in China. He informed that as per company estimates, China's market for IoT platforms could grow by nearly 70% over the coming years.

Mr. Zheng Yelai, Huawei vice-president and the president of Huawei Cloud business unit, called Bosch Software Innovations as one the leading IoT firms in the world, offering cutting-edge IoT services. Combining Huawei Cloud's reliable infrastructure with the technical superiority of Bosch IoT Suit, the company can provide IoT solutions that are more intelligent, for enterprises, smart cities, individuals and families, he added.

Following from the recent announcement, Huawei and Bosch plant to develop an integrated, end-to-end IoT offering. Huawei is apparently pursuing the development of hardware gateways which would come pre-configured with Bosch's IoT Gateway software and will be managed via Bosch IoT Remote Manager for running on Huawei Cloud.

Huawei and Bosch have similar vision for the IoT, based on industry standards and open source along with a commitment towards building strong ecosystems. Both companies are supposedly members of the Eclipse Foundation, besides serving in leadership roles within the OSGi Alliance and the Industrial Internet Consortium.