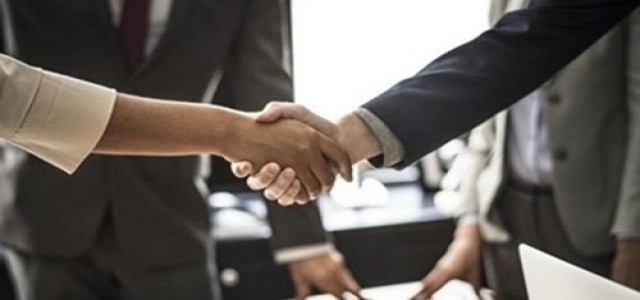 Epizyme Inc., a commercial-stage, fully integrated biopharmaceutical company developing and providing advanced epigenetic therapies, and HUTCHMED Ltd. have reportedly announced a partnership to research, manufacture, develop, and promote TAZVERIK® across Greater China, which includes mainland China, Macau, Taiwan (the 'Territory'), and Hong Kong.
TAZVERIK® is an EZH2 methyltransferase inhibitor developed by Epizyme that has received approval from the U.S. FDA (Food and Drug Administration) for treating certain epithelioid sarcoma (ES) patients and certain follicular lymphoma (FL) patients. The approval was given under the accelerated FDA approval based on ORR (overall response rate) and DOR (duration of response) in January 2020 for ES and June 2020 for FL respectively.
Epizyme President and Chief Executive Officer, Robert Bazemore, apparently said that the company is delighted to be launching this partnership developed to bring TAZVERIK® to Greater China patients and to let HUTCHMED participate in the worldwide development of TAZVERIK®.
He added that HUTCHMED is the right partner for the company to expand its business in Greater China, given its commercial & development expertise and shared commitment to expand TAZVERIK®'s value through new clinical trials complementing the development plans of Epizyme.
The Chief Executive Officer of HUTCHMED, Christian Hogg, supposedly stated that the activity of TAZVERIK® and its epigenetic process in controlling gene expression is complementary and possibly synergistic with the company's wide portfolio of advanced oncological products.
He added the potential of TAZVERIK® for a profile of favorable safety and broad applicability might offer further restraint in tumor growth and metastasis when utilized in combination therapy. This partnership will pace up the exploration of the clinical potential of the inhibition of EZH2 in many types of tumors. This includes both solid tumors and hematological malignancies.
He also said that HUTCHMED and Epizyme are distinctively positioned to realize opportunities like these and thus benefit as many patients, both outside and inside of China, as possible.
Source credits:
https://www.businesswire.com/news/home/20210808005017/en/Epizyme-and-HUTCHMED-Announce-Strategic-Collaboration-to-Develop-and-Commercialize-TAZVERIK%C2%AE-tazemetostat-in-Greater-China