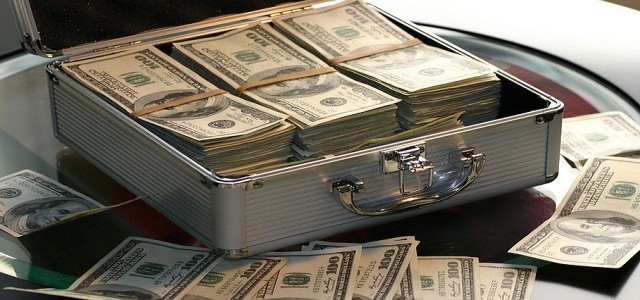 HUTCHMED has reportedly been awarded a milestone payment of USD 15 million from AstraZeneca PLC.
This milestone payment has been activated by initiating start-up activities for SAFFRON, the first global phase III study for ORPATHYS® in consolidation with TAGRISSO® in EGFR (epidermal growth factor receptor)-mutated NSCLC (non-small cell lung cancer) patients with tumors driven by MET (mesenchymal-epithelial transition) receptors following progression post-TAGRISSO®.
SAFFRON, which is anticipated to start admitting patients in mid-2022, follows crucial lessons from the SAVANNAH observation, which is expected to be presented at a forthcoming scientific conference in the second half of this year.
So far, AstraZeneca has paid USD 85 million of the total USD 140 million to HUTCHMED in upfront payments, first-sale, and development milestones due under the collaboration and license agreement between AstraZeneca and HUTCHMED.
It is worth noting that lung cancer is one of the leading causes of cancer-related deaths among women and men, accounting for nearly one-fifth of all cancer-related deaths.
Nearly 10%-25% of NSCLC patients in Europe and the United States and around 30%-40% of patients in Asia have NSCLC mutated by EGFR. These patients are specifically sensitive to treatment with EGFR TKI (tyrosine kinase inhibitor) which stops the cell-signaling pathways that navigate the tumor cell growth.
MET is a tyrosine kinase receptor. The overexpression and amplification of MET are present in treating both naïve patients and being one of the main mechanisms of obtained resistance to EGFR TKIs for metastatic NSCLC mutated by EGFR.
Talking about TKIs, Savolitinib is a potent, oral, and highly sensitive MET TKI that has exhibited clinical activity in novel solid tumors. It averts atypical activation of the pathway of MET receptor tyrosine kinase that occurs owing to mutations.
Savolitinib is promoted under the brand name ORPATHYS® in China for treating NSCLC patients with MET. Currently, it is under clinical development for several types of tumor including kidney, lung, and gastric cancers.
Source credit:
https://www.globenewswire.com/news-release/2022/03/07/2397528/0/en/HUTCHMED-Receives-a-US-15-million-Milestone-from-AstraZeneca-for-Initiating-Start-up-Activities-for-a-Global-Phase-III-Study-of-ORPATHYS-in-Lung-Cancer.html