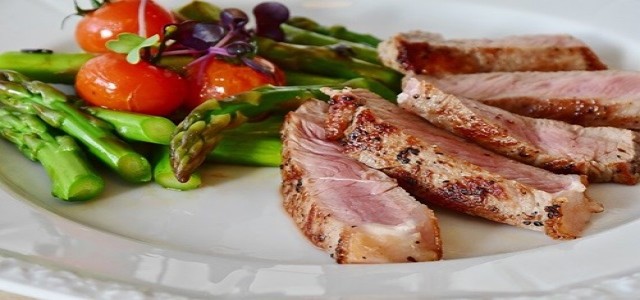 Imagine Meats, a food company founded by Bollywood couple Riteish and Genelia Deshmukh, is reportedly working on bolstering its range of plant-based meats suitable for Indian taste buds. This move will help expand the company's presence across 25 to 30 Indian cities by the end of FY22.
Genelia Deshmukh has stated that the concept of plant-based meats, while prevalent in Western nations, is yet to be normalized in India. She added that people around the globe are shifting to plant-based meats for different reasons- be it health, ethics, or curiosity. This is a fairly new sector in India, where people still prefer snacks like kebabs and keema over burgers, and people need to be educated and made aware of plant-based meat options. The company aims to reimagine the consumption of meat by the masses, by offering equally succulent and juicy plant-based alternatives, said Genelia.
While international markets have widely accepted plant-based meat with an intention of mitigating the carbon footprint related to animal farming, it is also expanding steadily in India with companies like Veggie Champ, GoodDot, and Blue Tribe Foods introducing a range of plant-based meats for consumers in the country.
Riteish Deshmukh, the Co-Founder of Imagine Meats, quoted that the company's protein-based products are made with no antibiotics, animal hormones, or cholesterol, making it a perfect solution for people who want to indulge in the rich meat-eating experience without bearing the guilt of harming animals.
He added that the COVID-19 pandemic has changed the shopping behavior of people. They are now comfortable in buying groceries online and the company wants to make its products available in as many places as possible.
Imagine Meats provides nine alternatives of ready-to-make meats which include seekh kebabs, keemas, nuggets, biryani dishes, and sausages through plant-based varieties sans real meat. The products are already available in Reliance Retail and Nature's Basket outlets in Mumbai, as well as online via the direct-to-consumer website. The company began its sales in Mumbai and has now expanded in Delhi.
Source credits:
https://www.moneycontrol.com/news/business/imagine-meats-to-bolster-product-range-aims-to-expand-presence-in-25-30-cities-by-fy22-end-7590861.html