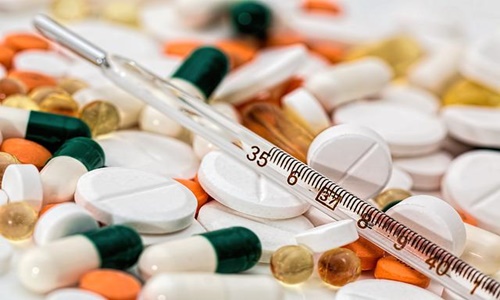 Ipsen, a global mid-sized biopharmaceutical company, and Marengo Therapeutics, renowned developer of immune activation therapeutics intended to treat cancer, have collaborated to advance two of the latter's preclinical STAR platform-generated candidates into the clinic.
Under this collaboration, Marengo's novel T cell activation mechanism's proprietary R&D expertise will be leveraged with Ipsen's global oncology stronghold for commercialization and clinical development. As per the agreement, Ipsen will be responsible for an upfront payment of $45 million, with potential payments of around $1.592 billion if all the milestones are achieved, along with tiered sales royalty payments.
For the uninitiated, Marengo will be heading the preclinical development efforts and will disburse the related costs until an Investigational New Drug (IND) application has been submitted to the U.S. FDA. Ipsen will then look after the clinical developments and commercialization.
It is worth noting that the Ipsen & Marengo teams, together, hold a sustained track record of productive oncology-medicine development and commercialization, maximizing the potential of candidates beyond a broad range of cancer indications.
Howard Mayer, M.D., Executive Vice President, and Head of R&D at Ipsen, stated that Marengo's preliminary research, including activation of T cell subsets with the help of TCR Vβ, is unparalleled and highly differentiated from the long-standing immuno-oncology technologies witnessed till now.
Howard further claimed that this alliance with Marengo outlines a solid foundation for successful and productive collaboration as both the firms are working with a roadmap to develop durable and novel therapies. This would reinforce the oncology pipeline and enhance the firm's commitment to people who have cancer.
Zhen Su, M.D., MBA, CEO of Marengo Therapeutics, revealed that this deliberated collaboration with Ipsen highlights the shared ambition of the firms of creating transformative medicines for patients with a cancer diagnosis.
Notably, Marengo holds a robust precision medicine approach in the Immuno-oncology field, focusing on T cell activation. This collaboration further validates Marengo's substantial progress and pledge toward an innovative scientific platform.
Source Credit - https://www.businesswire.com/news/home/20220731005021/en/Ipsen-and-Marengo-Therapeutics-Announce-Strategic-Partnership-to-Advance-Two-Precision-Immuno-Oncology-Candidates-From-Marengo%E2%80%99s-STAR-Platform-Into-the-Clinic