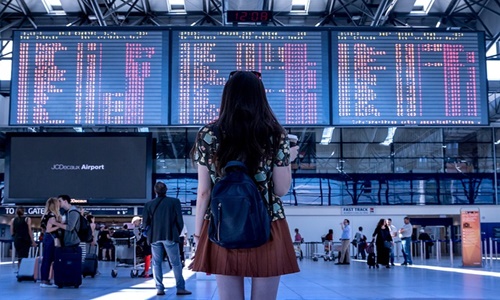 Japan has reportedly opened its doors to visitors fully following two-plus years of pandemic isolation.
As per sources, the country recently restored visa-free travel to several countries, ending some of the stricter Covid-19 border controls worldwide.
It is imperative to note that Japan has also lifted the 50,000-person entry cap and removed the requirement for tourists to travel as part of tour groups.
Fumio Kishida, Japanese Prime minister, is banking on tourism to help revitalize the economy and gain more benefits from the yen's slide to a 24-year low.
However, there are chances that the tourism boom may witness some challenges due to the shortage of hospitality workers, predictions from economists and lingering pandemic concerns that tourist returns would be steady.
Last week, Kishida stated that the government is seeking to attract USD 34.5 billion (5 trillion yen) in yearly tourist spending. However, that goal may be too bold for a sector that has stumbled during the pandemic.
According to economist Takahide Kiuchi, the spending from foreign visitors will touch only USD 14 billion (2.1 trillion yen) by 2023 and is not expected to go beyond pre-Covid levels till 2025.
For the uninitiated, Japan has been allowing travelers to visit in groups accompanied by guides since June. But this requirement was relaxed further to incorporate self-guided package tours.
It has been reported that only half a million visitors have visited Japan till now in 2022, as compared to the record 31.8 million in 2019.
According to President, Yuji Akasaka of Japan Airlines Co, inbound bookings have tripled since the relaxing border announcement, although international travel demand will not fully rebound until 2025.
Sawato Shindo, president of Amina Collection Co, which is a renowned gift and souvenir chain, also stated that returning to the pre-pandemic situation will take some time.
Notably, the shortage of workers has also hampered the hopes for the roaring return of tourism. Meanwhile, around 73% of hotels nationwide recorded a shortage of regular workers in August, 27% up from a year earlier.
Source credit - https://www.theguardian.com/world/2022/oct/11/japan-opens-borders-to-tourists-as-last-pandemic-travel-restrictions-eased