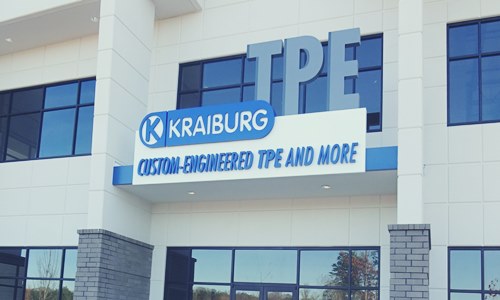 The move will strengthen Kraiburg's position in medical and pharmaceutical industry.

Kraiburg TPE, one of the leaders in the thermoplastic elastomers industry recently signed a collaboration with Eastman, the specialty chemical company, in a bid to increase its focus on pharmaceutical packaging and medical applications. The move is reportedly in line with Kraiburg's 2019 strategy.

Reportedly, Kraiburg in cooperation with Eastman has developed an array of Thermoplast M TPEs that can adhere to specialized polymers that are generally used in medical applications and which also include Eastman's PP, Tritan copolyester, PET, ABS/PC and ABS.

The specialized medical compounds developed by Kraiburg is being hailed for its ease of processing, design flexibility and high standards for enhanced grip and slip resistance.

Ludovic Gardet, Application Development and Technical Service, Eastman has been reported to say that the company is delighted with the efficient collaboration it has formed with Kraiburg TPE in the area of medical applications materials development.

Gardet added that the balanced combining of hard and soft constituents through the process of injection molding is a superior way of taking advantage of the benefits of the excellent attributes of Eastman's Tritan copolyesters which include chemical and health resistance as well as clarity and toughness. The combination with Kraiburg TPE will bring added functionality to Tritan copolyesters.

The new range of Thermolast M thermoplastic elastomers has been planned to be presented at the Pharmapack 2019 in Paris by Kraiburg TPE and Eastman.

Kraiburg, has lately intensified its customer-oriented and market-driven approach to make a greater footprint in the medical sector and such collaborations with manufacturers of hard thermoplastics is an outcome of such a market strategy. For instance, recently, Kraiburg established a new production line in Malaysia that will boost its production capacity by 35% and 60,000 metric tons to global production capabilities.

Reportedly the Thermolast M compounds will be available across the globe and will be especially compatible with Eastman Tritan copolyester medical applications.