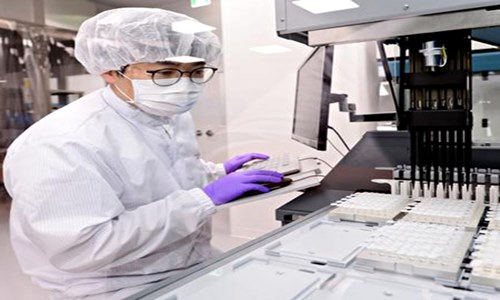 LG Chem, the South Korean chemicals and life sciences company that is also a part of the LG Group, recently announced a partnership with Massachusetts-based drug maker Cue Biopharma.

According to Nikkei Asian Review, the two companies entered a strategic collaboration in which LG Chem will be providing up to $400 million to Cue Biopharma to develop three cancer immunotherapy candidates that are at present at the pre-trial state. This amount is meant for regulatory as well as sales milestone payments, and also for tiered royalties if in future the drugs are commercialized worldwide.

The deal also includes a $5 million of equity investment by LG Chem in Cue Biopharma at a 20% premium. The upfront amount involved in the deal has not yet been disclosed.

The collaboration will provide LG Chem with the right to develop and commercialize 3 cancer-targeting biologics in Asia which include CUE-101, that is the lead product by Cue Biopharma and also Immno-STAT biologics designed to target T cells against 2 additional cancer antigens.

According to sources, the terms of the collaboration state that Cue Biopharma will design the selected Immuno-STATs for up to 3 alleles and LG Chem will use its experience in biologics manufacturing to provide quality controls process, manufacturing and chemistry for the development and commercialization of the immunotherapy candidates.

Son Jee-woong Son, President, LG Chem Life Sciences has been quoted to say that the deal is a strategic partnership that promotes a shared vision. Son added that by the combination of pioneering approach of selective modulation of disease-associated T cells adopted by Cue Biopharma with LG Chem's development and manufacturing capabilities in biologics, the companies aim at bringing a new therapy to numerous cancer patients.

Immunotherapies is a proprietary class of biologics that is being developed to modulate the human immune system to treat disease like cancer, chronic infectious diseases and autoimmunity.

Cue Biopharma is developing a platform technology to deliver distinct signals to disease-relevant T-cells that are the chief components of the human immune system, to activate them.