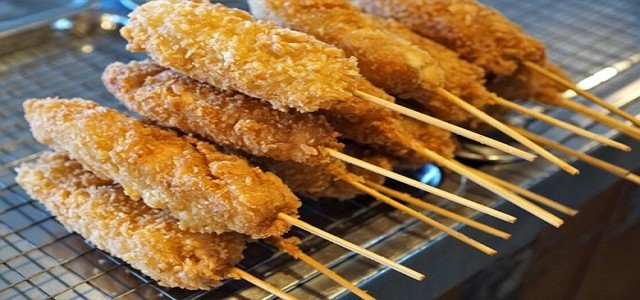 Lypid, a company creating vegan fats, has reportedly secured USD 4 million in a seed funding round initiated by Green Generation Fund.
Foodland Ventures, SOSV's IndieBio, and Big Idea Ventures took part in the company's seed round, which was the fifth investment for the Berlin-based investment company.
Other portfolio firms include vegan food brand Rainforest Co., plant-based egg maker Bettr Egg, mammary technology start-up Biomilq, and Libre Foods, which utilizes fermentation to create whole-cut meat options.
Manon Sarah Littek, the Founding Partner and Lead Investor of Green Generation Fund expressed that the plant-based meat market has proliferated in recent times. Littek added that the company seeks to support Mr. Huang and Ms. Lee in unveiling their product to commercialize and build an impressive ingredient provider to contribute to an environmentally sustainable future.
Ms. Lee and Mr. Huang took part in the SOSV life sciences program last year, where they transitioned from being scientists to entrepreneurs to form their B2B go-to-market plan.
Mr. Huang stated that they intend to introduce PhytoFat production to the industrial level. The company aims to produce over 10 tons per year for every production line.
For the record, Lypid is based in San Francisco was founded by Michelle Lee and Jen-Yu Huang, two Taiwanese PhDs from Cornell University. PhytoFat, the flagship product of the pair, is placed as a healthier alternative to fat for the plant-based protein sector, which heavily depends on coconut oil and palm oil for ingredients.
Created using a licensed processing method and formula, PhytoFat retains its animal-like characteristics when cooked above 165oC. It provides melting behaviors and juicy animal-like textures, expanded flavor delivery, and an effective nutritional profile in comparison to other plant-based fats. The product comprises no artificial additives, no trans fats, and no hydrogenation.
Source credit:
https://www.foodbusinessnews.net/articles/20876-vegan-fats-maker-raises-4-million