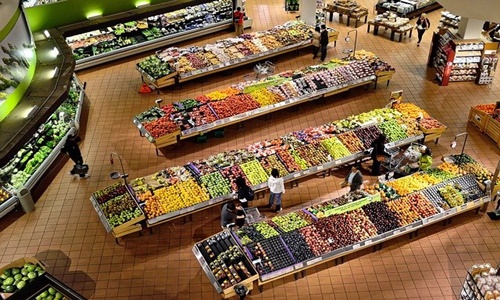 Mable, an online wholesale grocery platform, has recently announced a collaboration with Alltown Fresh®, a convenience store, for wholesale distribution of local specialty foods to the latter's store locations.
For the uninitiated, Alltown Fresh assists the communities by sourcing products from local bakeries, farms, and vendors.
Meanwhile, Mable offers more than 3000 local emerging brands, making it easy for Alltown Fresh to support the communities and supervise wholesale buying via a single platform from local artisanal vendors.
Alltown Fresh Category Managers source new products via Mable's app and online interface and recommendations from Mable's in-house wholesale experts. They also benefit from Mable's faster billing procedure and mobile reordering technology, which helps to save time and money.
Additionally, greater flexibility for both buyers and brands are made possible by Mable's ground-breaking drop-shipping strategy, which enables companies to ship the products directly to all 12 Alltown Fresh locations.
Notably, brands join Mable to leverage the opportunity of reaching new customers, and gaining placement in stores like Alltown Fresh, giving them the ability to serve consumers seeking convenient access to fresh and healthy food.
Commenting on the move, Joshua Smith, VP at Alltown Fresh, stated that the firm is delighted about this collaboration, commending Mable on its innovation that allows small manufacturers the opportunity to opt for broader distribution.
According to Smith, Mable will help the mission of Alltown Fresh, which is to support and promote regional and local products so that it may offer customers new tastes and experiences.
Arik Keller, CEO & Founder, Mable, also expressed appreciation for Alltown Fresh on its efforts to build a path for customers to interact with regional, emerging & better-for-you products.
This partnership will transform the consumer convenience store experience by prioritizing local, healthier brands over outdated CPG brands dominating the space.
Source Credit - https://www.prnewswire.com/news-releases/boston-based-mable-partnering-with-convenience-store-chain-alltown-fresh-to-bring-locally-sourced-food-to-people-on-the-go-301610294.html