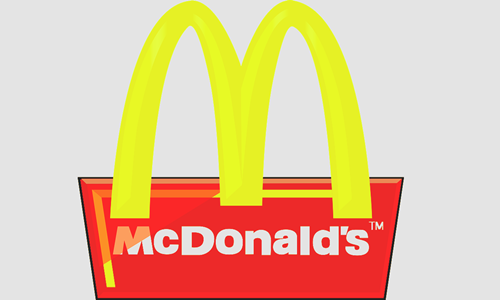 Fast-food giant McDonald's is reportedly introducing Donut Sticks to enhance its breakfast menu. As per trusted sources, the company remained secretive about this launch for long, although, the rumors started doing the rounds in the market since early January 2019.

McDonald's recently confirmed the news about the debutant product, describing it as the perfect complement to its existing breakfast lineup and further mentioned that it would be available at participating restaurants throughout the nation from February 2019.

Linda VanGosen, Vice President Menu Innovations at McDonald's was quoted saying that that the company is proud of its breakfast menu and thrilled to share the new item with its customers.
She further mentioned that McDonald's looked at many donut shapes, tested different types of doughs, and even  worked hard for getting the amount of cinnamon sugar for the recipe just right.
Moreover, by introducing Donut Sticks, the company is excited to be making their breakfast menu even more delicious, VanGosen added.

The fast-food chain also claimed that the limited-period item can be procured in both 6-stick and 12-stick varieties. News of McDonald's Donut Sticks first hit the headlines after a leading publication claimed to have obtained internal documents describing the item and its impending debut, cited credible sources.

Meanwhile, Dunkin Donuts, whose Donut Fries bear resemblance with Donut sticks, said it was not surprising to see McDonald's being inspired by its menu.

As per the spokesperson for Dunkin Donuts, the company is not surprised to see its competitors trying to imitate its success with donut fries considering the item's popularity with customers. Dunkin Donuts will continue to pave the way for fun, unique, and scrumptious items that bring joy to customers and keep them energized any time of the day, stated the spokesperson.

Apparently, Donut Sticks is set to represent McDonald's first nationwide launch of a breakfast baked item in years. Presently, the food-chain reportedly has only three items in its national McCafé Bakery menu namely apple pie and two kinds of cookies.