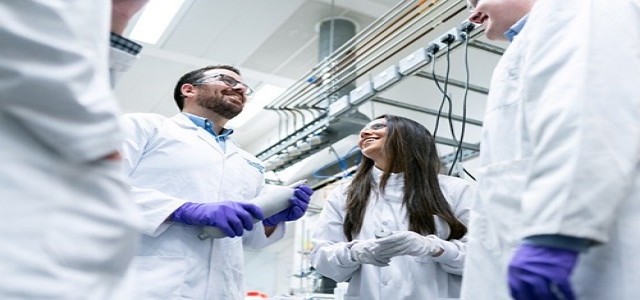 Memo Therapeutics AG has reportedly announced that the company has received CHF 10.5 million (USD 11.4 million) from the Swiss Federal Funding Programme for COVID-19 Medicines to clinically produce COVAB 36, a fully-human, potent monoclonal antibody for treating SARS-CoV-2 infections.
The antibody can be administered through inhalation which could increase patient acceptance. The project also comprises the ability to quickly develop a combination antibody partner for COVAB 36 focused against upcoming variants through a rapid update process based on the leading antibody discovery platform of Memo Therapeutics.
Commenting on the financial support, Karsten Fischer, the Chief Executive Officer of Memo Therapeutics AG expressed that the funding offered by the Swiss Government will help in advancing the clinical development of its SARS-CoV-2 antibody as the company builds upon its preclinical data.
Fischer noted that Memo has been able to validate excellent activity in a meaningful in vivo model that supports COVAB 36's immense potential in fighting SARS-CoV-2 infection. These advanced therapeutics will be important tools for acknowledging the rapidly evolving global pandemic.
According to Christoph Esslinger, the Chief Scientific Officer of Memo Therapeutics, the funding signifies a further validation of its leading antibody discovery platform.
Esslinger cited that the company qualified for an extensive examination process where only high-potential clinical innovation projects were selected. With the completion of the preclinical development, the company seeks to start Phase 1 clinical studies with COVAB 36 in the first quarter of 2022.
It should be noted that the Swiss Federal Funding Programme for COVID-19 Medicines is undertaken by Swiss FOPH (Federal Office of Public Health).
For those unversed, Memo Therapeutics is a leading innovator in the sector of immune repertoire analysis and antibody discovery. The antibody discovery platform of the company uses simple, robust, and quick microfluidic single-cell molecular screening and cloning technologies to allow antibody discovery and the mining of antibody repertoire at unmatched speed, sensitivity, and efficiency.
Source credit:
https://www.businesswire.com/news/home/20211212005062/en/Memo-Therapeutics-AG-to-Receive-CHF-10.5-Million-from-Swiss-Federal-Funding-Programme-to-Clinically-Develop-SARS-CoV-2-Antibody-Against-COVID-19