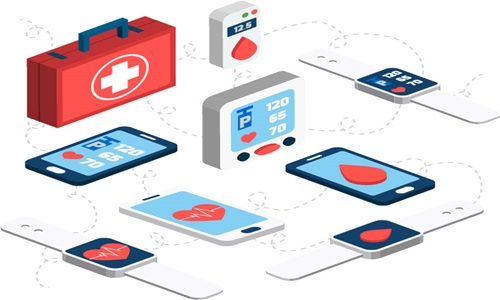 The expected outcome of the PRIMROSE1 clinical trial is to establish a significant reduction in menstrual bleeding assessed by alkaline hematin method, the results of which is expected in 1H 2020.
ObsEva SA- a biopharmaceutical company focusing on the development of therapeutics for critical conditions comprising a woman's reproductive health and pregnancy has reportedly completed the enrollment of its phase 3 trial of PRIMROSE 1 for the treatment of heavy menstrual bleeding linked to uterine fibroids (UF). Citing reports, the clinical trial of PRIMROSE 1 is being carried out at 117 sites in the United States and involves 500 patients diagnosed with heavy menstrual bleeding associated with UF. The volunteers receive either a placebo or a daily dose of 100mg or 200mg of linzagolix. Apparently, second phase 3 trial of PRIMROSE 2 is simultaneously taking place in the U.S. and Europe. This trial involves approximately 500 patients undergoing similar treatment at 102 sites. Ernest Loumaye, Co-founder and CEO of ObsEva was reportedly quoted stating that with the completion of selecting patients for the second round of phase 3 PRIMROSE 1 trial, the company has extended a crucial step in the development of Linzagolix for the treatment of uterine fibroids. The only GnRH receptor developed in uterine fibroids – Linzagolix, comes with a dosage option without the administration of ABT in order to achieve sustained symptoms relief, he further claimed. Reportedly, the patients are being tested with or without low dosage of hormonal add-back therapy (ABT) for an approximate period of 52 weeks to evaluate the safety associated with long-term treatment.
About ObsEva
It is a development stage biopharma company focusing on the development and commercialization of medicines for critical conditions pertaining to women's reproductive health. The company has developed a late stage clinical method with development programs focusing on the treatment of endometriosis, preterm labor, uterine fibroids and improving the IVF results.
About PRIMROSE 1 clinical trial
The clinical trial is an important, double blinded, placebo controlled clinical trial assessing the safety of GnRH receptor antagonist linzagolix in patients experiencing heavy menstrual bleeding linked to uterine fibroids. Source Credits:
http://investors.obseva.com/phoenix.zhtml?c=254482&p=irol-newsArticle&ID=2403017