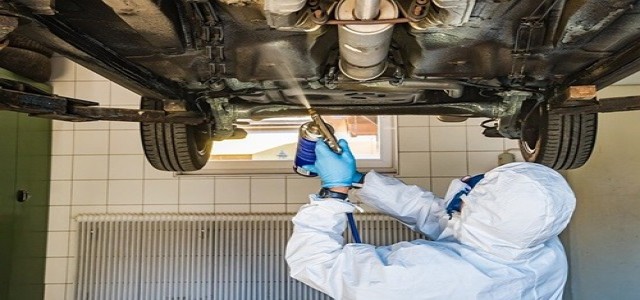 PPG has reportedly executed two production trails of its basecoat-clearcoat system PPG DesothaneTM HD CA9007 on FedEx's freighter aircraft Boeing 767. These trials were conducted at Boeing's paint facility in Washington.
The basecoat of PPG Desothane HD CA9007 dries faster, and enhances the color, hide, and aesthetics properties. The combination of basecoat and clearcoat of PPG Desothane HD CA9007 offers excellent resistance to stains, chemicals, and weather whilst providing a superior, glossy surface finish.
The Global Director of Coatings, Sealants, and Aerospace at PPG, Sam Millikin, has apparently stated that technicians at PPG and Boeing's painters worked collaboratively throughout the process of applying the coat. He further added that customers provided optimistic feedback, particularly for product layout, final appearance of the aircraft, and ease of application.
This basecoat-clearcoat system matches the performance demands of the Exterior Decorative Paint (EDP) system's BMS 10-72 specification. The EDP system was required during the pre-production trial phase at Boeing. The coating system also has an AMS3095-approved aftermarket specification.
For airline customers and original equipment manufacturers (OEMs), PPG Desothane HD CA9007 provides quick recovery times and reduces the time required for the aircraft paint cycle. This enhances customer operational productivity. In addition, the system offers improved performance and durability, thereby extending the lifespan of customer assets and preventing frequent repaint jobs.
The global aerospace business of PPG provides sealants, coatings, adhesives, application and packaging systems, transparencies, and chemical management.
For the uninitiated, PPG Industries Inc. is a Fortune 500 company founded by John Pitcairn Jr. and Captain John Baptiste Ford in Creighton, Pennsylvania in the year 1883. The company is a global supplier of coatings, paints, and specialty materials. It operates in over 70 countries and is the largest coating company in the world in terms of revenue, with over 150 manufacturing facilities around the globe.
Source Credits:
https://www.businesswire.com/news/home/20210623005106/en