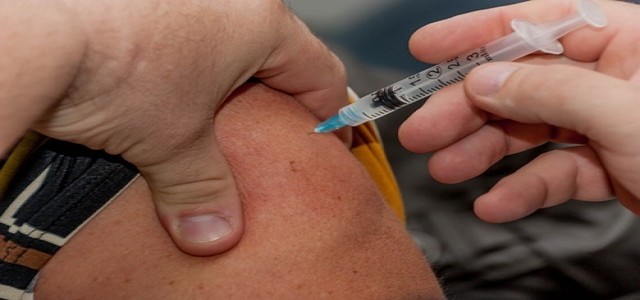 Singapore-based biopharmaceutical company Prestige BioPharma Limited (PBP), has reportedly announced the inauguration of its global-scale vaccine center in South Korea's Osong.
The opening ceremony was conducted on December 1, 2021, at Osong Campus' vaccine center. The ceremony was attended by different eminent guests comprising Mr. Yun-cheol Koo, the Minister for Government Policy Coordination, Mr. Il-hong Seong, the Deputy Governor, Mr. Beom-deok Han, the Mayor of Cheongju City, along with Mr. Sze Khai Pang and Mr. Joseph Tey, Representatives from Octava Fund Limited.
PBP started the construction of its vaccine center in April 2021 and completed the world-scale manufacturing plant with an overall area of 10,342.88 m2 along with a total capacity of 104,000 liters i.e. 52 units of 2,000-liter bioreactors in around eight months by employing ALITA Smart BioFactoryTM, the licensed engineering technology of Prestige Biologics.
With the ALITA system which offers combined benefits of Stainless Steel & Single-Use system, various types of vaccines can be developed in different custom manufacturing suites. The Single-Use bioreactors of the vaccine center also improve operational productivity and efficiency whilst mitigating the risk of cross-contamination.
Currently, PBP is emphasizing two COVID-19 vaccine projects to produce Sputnik Light and Sputnik V vaccines. The global-scale vaccine center of PBP is able to produce close to 2.6 billion doses of the first dose of the Sputnik V vaccine every year.
Soon, the center will be ready to develop other vaccine types like mRNA vaccines to actively respond to the rising demand for COVID-19 vaccines.
Dr. Lisa S. Park, the Chief Executive Officer of PBP has cited that the company is delighted to complete the construction of the Prestige BioPharma Vaccine Center as planned in 2021 using ALITA Smart BioFactoryTM.
Ultimately, the company aims at developing its own vaccine products to tackle potential pandemics and the vaccine center of PBP will be the base camp for this venture.
Source credit:
https://www.businesswire.com/news/home/20211130006182/en/Prestige-BioPharma-Announces-Grand-Opening-of-Global-Scale-Vaccine-Center-in-South-Korea