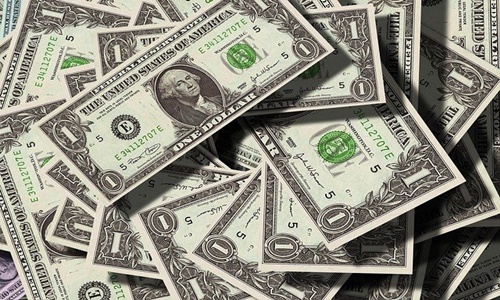 Leading developer of the most efficient neuromorphic vision systems in the world, Prophesee has recently announced the completion of its Series C round of funding with the inclusion of new investment from Prosperity7 ventures.
As per reports, the initial Series C investors, Xiaomi and Sinovation Ventures, have contributed a total of $48.80 million to the fund.
Apparently, the European Investment Bank, Robert Bosch Private Equity, Intel Capital, iBionext, 360 Capital and other prominent international investors from North America, Europe, and Japan are among the newcomers.
For the unversed, Prophesee has successfully raised $127 million since its establishment in 2014, making it the most well-funded fabless semiconductor firm in the European Union (EU) with this investment round.
Prosperity7 Ventures, which is the diversified growth global fund of Saudi Aramco-subsidiary, Aramco Ventures, aims at making investments in disruptive technologies that have the potential to establish the next-gen leaders of technology and bring widespread prosperity.
With $1 billion now under its management, it holds a diverse portfolio of investments in businesses across many industries, including deep tech and bioscience.
For the record, Prosperity7's sponsorship has offered another globally focused investor with a long-term goal and grasp of the prerequisites to achieve success with a deep tech semiconductor investment. Their backing is evidence of the development made and the future possibilities for Prophesee.
According to reliable sources, the funding round gives Prophesee more impetus as it works to create and market its next-generation hardware and software products faster. It also puts the company in a better position to take advantage of new and emerging market possibilities and grow the business.
Apparently, Prophesee has established a strong market presence with significant global partners that are integrating its technology into high-end vision systems for applications in smartphones, AR/VR headsets, industrial automation and maintenance, science, and medical research.
It is imperative to note that the result of its collaboration with Sony is a next-generation HD vision sensor that blends the proprietary event-based Metavision sensing technology of Prophesee with the other's CMOS image sensor technology.
Source Credit: https://www.prnewswire.com/news-releases/prophesee-closes-50m-c-series-round-with-new-investment-from-prosperity7-to-drive-commercialization-of-revolutionary-neuromorphic-vision-technology-becomes-eus-most-well-funded-fabless-semiconductor-startup-301631738.html