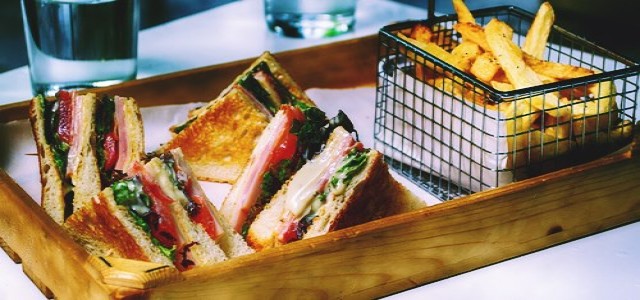 QDOBA Mexican Eats®, the award-winning Mexican restaurant chain, has reportedly planned to open its first Puerto Rico outlet in April 2022, at Guaynabo's San Patricio Village.
This new location is the first of twelve QDOBA restaurants planned for the region over the next five years and this venture is expected to create more than 500 new jobs.
Spanning 3,500 square feet, the restaurant will feature a streamlined kitchen layout developed for a custom order, an advanced drive-thru, and exclusive curbside pick-up areas.
Invited guests will create their own meal by selecting different proteins and sauces made in-house every day which includes the chain's famous three-cheese sauce, pico de gallo, homemade guacamole, as well as sustainably sourced grilled meats and chicken.
Qdoba has made its way into Puerto Rico via Q Puerto Rico Franchise, a second-generation local firm operated by the Jove family, who have been running restaurants on the island for nearly 35 years. It is now diversifying its footprint in Puerto Rico through new concept expansion.
According to Keith Guilbault, the Chief Executive Officer of QDOBA Mexican Eats, the restaurant will set the benchmark for freshly prepared delicious food through its customizable meals and signature dishes. Guilbault noted that the restaurant will be the island's first fast-casual Mexican food chain concept.
The new San Patricio Village location promises high-quality food at an affordable value with a more convenient and faster gastronomic experience than conventional fast-food restaurants.
Like all QDOBA restaurants, the new location will provide a robust menu with top-quality ingredients available for any entrée including burritos, tacos, quesadillas, bowls, salads, and nachos. The location will also provide dine-in, drive-thru, and pick-up service along with online ordering through the QDOBA app or the official website www.QDOBA.com.
Known in the Canada and the United States for its freshly prepared tacos, burritos, signature salads, and bowls, QDOBA will provide guests Mexican-inspired, flavorful experiences and dishes.
Source credit:
https://www.prnewswire.com/news-releases/qdoba-mexican-eats-expands-beyond-north-american-mainland-with-first-restaurant-location-in-puerto-rico-301444759.html