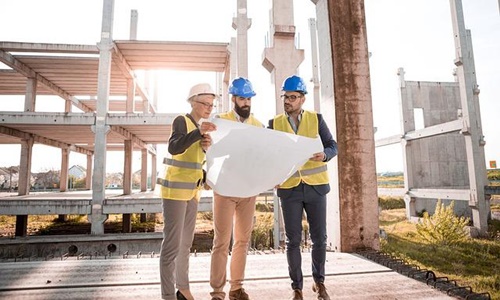 RC Mowers, a leading producer of remote-controlled robotic mowers, has reportedly commenced construction of a new USD 4.8 million production facility and office in Green Bay. The Wisconsin-based facility will begin operations by February next year.
Michael Brandt, Chief Executive Officer of RC Mowers, expressed that the company has doubled its revenue since its founding four years ago.
Brandt added that the new plant will ease its manufacturing abilities with the expansion of its product line and the increased office space will be sufficient for its future employee growth.
Founded in 2018, RC Mowers makes remote-controlled robotic mowers for commercial usage. The mowers are developed to mow difficult terrain, steep slopes, and other challenging landscapes. This ensures greater profitability and decreased labor costs.
The building spans 36,300-square-feet and is situated on a seven-acre site beside the company's existing location. It will have a 9,300 square feet area for office operations along with a production space of 27,000 square feet. The facility will offer RC Mowers three times the currently available space.
Brandt also stated that the facility will allow the company to continue offering American-made robotic mowers and exhibits the company's dedication to the future of this sector. RC Mowers is redefining this business with its existing and future product lines.
All mowers under the company's product line are 100% produced and serviced in the U.S. They have a buy-back guarantee of one month and a parts shipping guarantee of 72 hours.
RC Mowers helps customers in creating avenues that were out of reach previously owing to the dearth of industrial innovation. This includes new revenue streams through versatility and advanced capabilities and the ability to hire, retain, and hire talented workers with enjoyable working conditions. The company is thereby transforming the business of commercial moving.
Source credit:
https://www.prnewswire.com/news-releases/rc-mowers-breaks-ground-on-new-4-8-million-facility-301550881.html