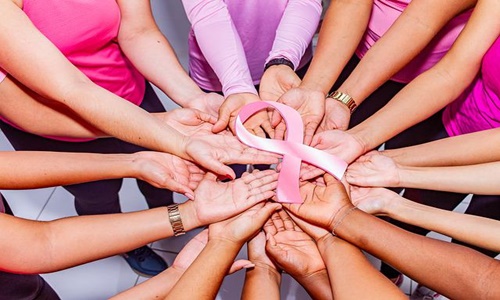 Roche, a Swiss multinational healthcare company, has recently announced that the U.S. FDA (Food and Drug Administration) has given a green signal to PATHWAY anti-HER2/neu or 4B5, its rabbit monoclonal primary antibody.
Apparently, this antibody can assist in identifying metastatic breast cancer patients suffering from low HER2 expression for which ENHERTU® can be deemed as a targeted treatment.
For the unversed, ENHERTU is a specifically premeditated HER2-directed ADC (antibody-drug conjugate) developed and commercialized jointly by AstraZeneca and Daiichi Sankyo.
HER2 is a receptor protein that assists cancer cells in growing quickly.
For determining a patient's HER2 status, pathologists examine or score the level of HER2 receptor protein detected in breast cancer tissue samples. If the level of HER2 is high, the patient is said to be HER2-positive and is recommended to undergo HER2-targeted treatment.
Most of the patients suffering from metastatic breast cancer showcase low levels of HER2, which historically categorizes them as HER2-negative.
It has also been revealed that pathologists can now detect "low expressors" of HER2 using the scoring algorithm included in the 4B5 test, which assigns a HER2 low status to this group of patients.
With this lower threshold, the test can recognize patients who can optimize ENHERTU as a treatment option.
Thomas Schinecker, CEO of Roche Diagnostics, expressed the team's delight to lead the path in HER2 diagnostics with critical innovations that help identify patients who may benefit from novel HER2-targeted therapies.
Thomas also mentioned that earlier metastatic breast cancer patients suffering from low levels of HER2 expressions were a part of the HER2-negative population without any HER2-targeted treatment options.
However, now they may be eligible for HER2-targeted therapy, subsequently increasing the number of patients having improved outcomes significantly.
Furthermore, this new FDA approval for the HER2 low indication extends the intended use for Roche's proven, on-market 4B5 test, delivering clear, timely and confident results.
This new launch is a prime example of Roche's dedication to developing innovative, high-value medical products that improve personalized healthcare.
Source credit - https://www.roche.com/media/releases/med-cor-2022-10-04