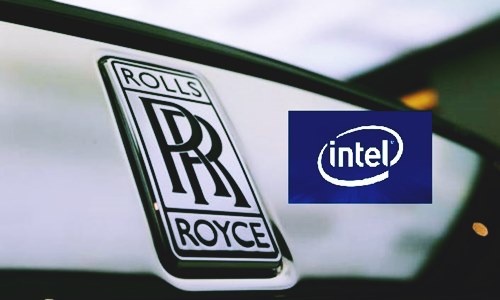 The British engineering company Rolls-Royce has reportedly teamed up with Intel Corporation as part of its mission to build self-driving ships. As per trusted sources, Rolls-Royce aims to unveil its first unmanned ocean-going vessels by 2025.

The company, which separated from the automotive brand of the same name, has been reportedly working on fully autonomous shipping technology since 2010. Taking a major leap in the development of the technology, Rolls-Royce introduced its Intelligent Awareness System for manned ships earlier this year.

Sources privy to the development claim that the system consists of a radar, a network of cameras, and LIDAR, all of which is supervised by a central program. Reportedly, the program uses machine vision algorithms to look for hindrances like other vessels and sends automated alerts to the crew.

Reportedly, the Intelligent Awareness System has the capability to automatically identify nearby ships such as tankers, cruise ships, pleasure craft, or tugs. The system enables improved visibility in poor weather conditions by centralizing and combining data from several sources which is predominantly utilized when vessels navigate in close quarters, like docking at berths.

Presently, the Intelligent Awareness System is being sold more widely by Rolls-Royce and is being tested in a few vessels including a ferry in Japan.

According to a press release issued by Intel, Rolls-Royce would deploy Intel's 3D NAND solid-state drives to store data from the network and the Xeon chips to process the stored data which can be about 1 terabyte per day.

Director of Ship Intelligence at Rolls-Royce, Kevin Daffey, was reportedly quoted stating that Intel's 3D NAND solid-state drives and Xeon chips work as the eyes and ears of the ship and highlight hazards in real time. Daffey further added that the personnel can get real time measurements of how far the ship is from its berth by implementing the LIDAR system and an alarm is set off if any other ship comes closer.