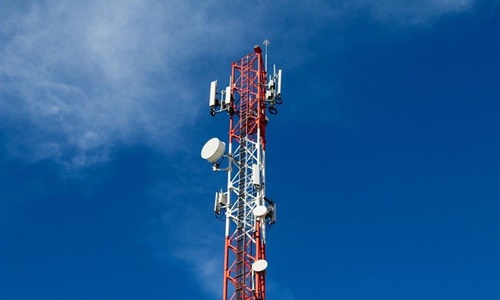 SLT-MOBITEL, the national telecommunications services provider in Sri Lanka, has recently unveiled 'SLT-MOBITEL Enterprise', a dedicated service offering enabled with top-notch technology to offer scalable and customized solutions for the Enterprise division to drive business.
Apparently, this service will assist enterprises that require a comprehensive spectrum of technological innovations for propelling growth and transforming digitally.
It is imperative to note that SLT-MOBITEL country's national services provider of ICT solutions holds a solid customer base of around 5 million, which includes large and small corporates, multi-national corporations, the public sector, retail, and domestic customers.
For the unversed, the SLT-MOBITEL portfolio offers enormous scope ranging from domestic to international, offering solutions like connectivity to fully-fledged tech-enabled solutions, including cloud and managed services, given its traditional voice and data service.
Furthermore, SLT-MOBITEL Enterprise offers several enterprise-grade services and solutions to support the rising needs of business customers, which include small offices to large MNCs (multi-national) companies, including Government institutes, by channelizing the power of total communications.
Launched as a formidable player and reliable technological partner, the segment's complete solution is backed by the best support as well as the fastest and most comprehensive fixed and mobile network, empowering businesses with several growth prospects for nourishment.
Apparently, SLT-MOBITEL Enterprise customized, and scalable product pillars deliver and fulfil the needs of enterprise customers. These pillars mainly include networking, cloud services, enterprise voice, data centre, digital services, mobile enterprise solutions, internet, managed services, and cyber security.
It is working on its mission to create a better future, emphasizing powering businesses to become trusted partners with the right connections, enabling them to be leading connectivity & end-to-end solutions providers for every organization, while empowering a sustainable digital society.
For the record, SLT-MOBITEL is one of the leading telecommunications service providers in Sri Lanka and one of the largest companies in the country.
The company offers domestic and corporate services, including wireless and fixed telephony, Internet access and IT services to domestic, public, and business sector customers.
Source Credit - http://bizenglish.adaderana.lk/slt-mobitel-enterprise-to-catapult-businesses-delivering-best-in-class-technology-with-scalable-and-customized-offerings/