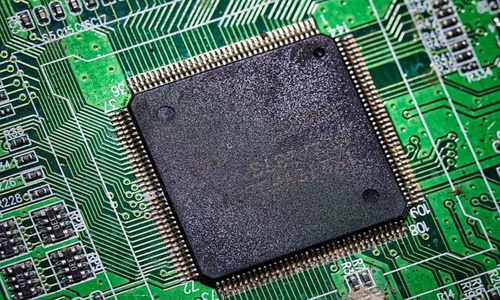 STMicroelectronics STM (ST), global semiconductor frontrunner, will reportedly exhibit as well as present innovative technologies at electronica 2022, scheduled between November 15 to 18 in Munich, Germany.
Apparently, ST will focus on four broad areas, including technologies for smarter mobility; energy management and power efficiency; industrial IoT and factory automation; along with developing and securing AI-driven connected systems that have sparked high interest among customers.
Nearly 35 demos will show the already deployed field technology with existing customer as well as partner devices and systems, in addition to the next-generation, innovative solutions.
For smarter mobility, ST will exhibit virtualization and its ability for insulating and running multiple applications on its gen-next Stellar SR6 MCUs for software-driven vehicles. Its newest hybrid imaging solution for in-cabin monitoring which is ideal for safety systems and occupant monitoring are some other demos.
Reportedly, ST as part of the Electronica Forums and Conferences will be delivering presentations on Gallium Nitride (GaN) and Silicon Carbide (SiC) for automotive power applications.
As the firm develops technology that enables industrial applications for overcoming challenges of digitalization and securing connectivity, it is providing industry-leading tools for supporting embedded development of applications deploying AI/machine learning approaches.
Hence as part of its innovation for the industrial IoT as well as factory automation, ST will be offering presentations on connectivity, including Sub-1Ghz, multi-protocol, and UWB, security and low-power applications.
From homes to cities, offices to industries, and electric vehicles to e-bikes, ST is offering power management solutions to target sustainability and delivers products, technologies, and solutions to assist customers in satisfying their most ambitious targets.
Therefore, for energy efficiency, the demonstrations at the ST booth will exhibit a range of customer products that illustrate the varied ways in which the firm will enable energy efficiency.
While ST's live digital event on smart mobility will be presented at 11am CET on Nov 15, the power, automation and industrial infrastructure platforms are scheduled at 11am CET on Nov 16.
Meanwhile, the digital event on security, embedded AI, and connectivity is programmed at 11am CET on Nov 17.
Source Credits: https://www.einnews.com/pr_news/601167307/stmicroelectronics-showcases-technology-for-smarter-mobility-energy-efficiency-and-industrial-applications-at-electronica-2022